What's On

Expired Event - EMILY-ROSE & the WILD THINGS at Avalon, Katoomba for the AFTERNOON DELIGHTS SERIES - 6 Aug 2022

This is a past event: Search for New Events »
EMILY-ROSE & the WILD THINGS at Avalon, Katoomba for the AFTERNOON DELIGHTS SERIES
Time:
2pm for 2.30pm start
Facilities:
Parking Available, Public Transport, Toilet on Site
Notes:
Event will continue in wet weather
Details:
Emily Rose & the Wild Things are taking the east coast of Australia by storm on their current album launch tour and are stopping by in Katoomba on 6th August for the Saturday "Afternoon Delights" concert series.

A fortunate audience will experience their substantial 5-piece band in a rare intimate and retro setting. They'll be presenting songs from their newly released album 'Upon These Open Skins' as well as some new gems. The band features Emily-Rose Sarkova on piano, voice, synths, Chris Stone on violin, Luke Chapman on guitar, Nick Henderson on bass, Abby Constable on drums.

Enter a world without labels, where songs and instrumental explorations tenderly stroke your senses. Here one finds intricate, relevant lyrics of weight and beauty, underpinned by profound but constantly fresh acoustic and electric worlds. Emily's latest songwriting talents have been enjoyed on the airways including Triple J, FBI radio and Eastside FM as well as Radio Blue Mountains 89.1FM featured on the Earthly Delights show.

Songs of depth and beauty are underpinned by worlds traversing jazz, progressive folk, experimental and all the alternative in-betweens. This earthy and profound fusion of acoustic and electric worlds has been compared to the likes of Joni Mitchell, Dirty Projectors, Sam Amidon, Katie Noonan and Hiatus Kaiyote.

" Our performances have been loved by the jazz crowd, folkies, metal heads, indie lovers and experimental fans across the board – so you know that the show will take you on an exceptional journey.' Emily-Rose, band leader on vocals, piano and synths.

It's no wonder Emily-Rose's music has such diverse influences. From performing classical piano in French cathedrals and klezmer accordion across Poland, to playing tango in Buenos Aires and funk keyboards and synths at the infamous Pineapple Lounge, Woodfordia, there isn't much music Emily-Rose hasn't explored. You may know her from working world music magic with ARIA nominated group Chaika, singing songs with her duo Little Clouds or improvising solo piano landscapes as 'Slow Streams'.

Emily Rose and The Wild Things perform at Afternoon Delights, Saturday, 6th August. Doors open 2pm for 2.30pm start until 4.30pm.
Location:
DOWNSTAIRS at Avalon Restaurant, 18 Katoomba St. Craft beers, local wines + sweet & savoury dishes are available. Under 18s welcome.
Share Event
Share
EMILY-ROSE & the WILD THINGS at Avalon, Katoomba for the AFTERNOON DELIGHTS SERIES

with friends.
What's New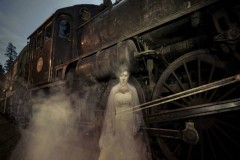 Join Paranormal Pete to investigate the reports of Ghosts & Hauntings at Mount Victoria Railway Museum, 27th August.
more »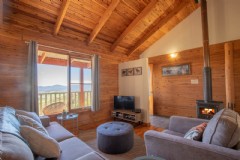 Views that will leave you breathless, a place to relax. Melaleuca Mountain Retreat offers the perfect getaway
more »