What's On
Wagging Tails: Lindsay's horses and dogs – Norman Lindsay Gallery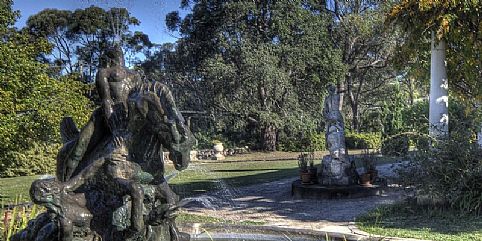 When:
Thu 09 Jun
Every Week on Thursday, Friday, Saturday, Sunday, Monday until Mon 03 Oct 2022
Time:
Time: 10am – 4pm Thursday to Monday
Cost:
Adults $17, Conc $15, Family $45
Details:
This new exhibition will feature both the dogs and horses in Norman Lindsay's life, and those depicted in his artworks. From Bobs, a mischievous but smart, black horse who was renowned for picking locks, to Peter, a fox terrier who devoted her 12 years of life to Norman and surprised everyone when she produced 3 puppies. Many dogs and horses feature in his pictures, and he endeavoured to ensure that every drawing was accurate.
Location:
Norman Lindsay Gallery, 14 Norman Lindsay Cres, Faulconbridge
Share Event
Share
Wagging Tails: Lindsay's horses and dogs – Norman Lindsay Gallery

with friends.
What's New
Why super can help save for your retirement, and more ...
more »
Views that will leave you breathless, a place to relax. Melaleuca Mountain Retreat offers the perfect getaway !
more »