What's On
THE WEEPING WILLOWS 'You Reap What You Sow' Album Launch Tour + SMITH & JONES
Time:
Doors Open 7pm | Show Start 8pm
Cost:
Tix #$30-$35 pre-sale / $35-$40 door
Facilities:
Toilet on Site
Notes:
Event will continue in wet weather
Details:
Fusion Boutique Presents
THE WEEPING WILLOWS 'You Reap What You Sow' Album Launch Tour
+ SMITH & JONES
Live in Concert at the Baroque Room, Carrington Hotel

SATURDAY 30th July 2022
Doors Open 7pm | Show Start 8pm

2022 & 2021 CMAA 'Golden Guitar', Australian Folk Music and Music Victoria Award winners, The Weeping Willows (Laura Coates and Andrew Wrigglesworth) are a couple of old souls, steeped in Bluegrass tradition and draped in Gothic Americana imagery. They regale their audiences with stories of sunshine and romance, God and The Devil, murder and decay. That kind of description might make them sound like some carefully contrived concept-act but there's something truly different about The Weeping Willows: they really mean it…

2017-2021 saw The Weeping Willows nominated for 10 x CMAA 'Golden Guitar' awards, 4 x Country Music Channel (CMC) awards, 2 x Australian Folk Music Awards (AFMAs), Live Act of the Year (Country) in the National Live Music Awards (NLMAs), performing at AmericanaFest (USA), Folk Alliance International (USA), Maverick Festival (UK), Port Fairy Folk Festival, Queenscliff Music Festival, Out On The Weekend and the Australian Americana Music Honours.
In recent years they have supported Lukas Nelson & POTR (USA), Hayes Carll (USA), Iris DeMent (USA), Eilen Jewell (USA) and Willie Watson (USA) and completed national and international tours in support of their sophomore album, Before Darkness Comes A-Callin', which received four-star reviews in Rolling Stone, The Australian and The Music.
A Weeping Willows performance, whether live on location or caught on tape will always delight.

**** – "Australian Alt. Country at its near-finest…" – Rolling Stone
https://youtu.be/P1oMwFyOBjk

https://youtu.be/Ff7pMy5C_Ng
https://youtu.be/ONuN8gSfbR4
https://youtu.be/gWUo9NKmETA
https://youtu.be/UrtTOggM6O0
https://youtu.be/mkbfk9LdaLk

www.theweepingwillows.com.au
www.facebook.com/theweepingwillows

. . . . . . . . . . . . . . . . . . . . . . . . . . . . . . . . . . . . . . . . . . . .

Smith & Jones, a duo from Bathurst, made up of keyboard player and vocalist Abby Smith, with guitarist and vocalist Sophie Jones, have never been ones to follow the pack. Though classified as alt-country, their goal has never been to remain within the confines of any genre, preferring to let their sound and their songs take them where they will. Since their very first meeting in 2014, Smith & Jones have toured extensively with their two albums Dark Gives Way (2017) and Something Worth Learning (2019) in tow, but always with their live shows at the heart of their partnership.
2022 will see Smith & Jones release new recorded work which looks set to further their reputation as a duo worthy of their high regard as both a live act, and their sensitivity and skill as songwriters and recording artists.
'Waiting on my Turn' their newest single is set to be released in March.

www.smithandjones.net
www.facebook.com/SmithandJones.music

. . . . . . . . . . . . . . . . . . . . . . . . . . . . . . . . . . . . . . . . . . . . . .

Room configuration will be seated and allocated and tables require group bookings.
Guests will not be able to move seating between sections or transfer from assigned seats.

Section A – Theatre Style Seating $35 pre + bf / $40 door per person
Section B – Bar Area $35 pre +bf / $40 door per person
Section C – Back Lounge $30 pre + bf / $35 door per person
(Please note that there are 2 stairs to access the lounge)
Ticket Link: https://events.humanitix.com/fbweepingwillows

*Door sales only available if not sold out prior.
Discount show pre-bookings will close 10am on the day of the event.

ServiceNSW Discover Vouchers can also be redeemed for concert bookings made before 31st August. One voucher can be used in the payment process online through Humanitix or contact us prior to booking to discuss how a combination of vouchers can be redeemed together for bookings.

Guests can still book with confidence knowing that, while tickets are normally non-refundable, if a show needs to be cancelled for any reason then all tickets will of course be refunded. If a show needs to be rescheduled then tickets will be valid for the new dates. In the instance of guest illness tickets can be transferred on request.

RUN TIMES
Doors & Bar Open: 7:00pm (no entry prior)
Smith & Jones: 8:00pm – 8:45pm
30mins intermission
The Weeping Willows: 9:15pm – 10:00pm
Location:
Venue: BAROQUE ROOM 15 Katoomba St, Katoomba, NSW 2780 Blue Mountains. Entry via the Carrington Hotel driveway.
Contact:
Charity Mirow / Fusion Boutique on
0409042869
Share Event
Share
THE WEEPING WILLOWS 'You Reap What You Sow' Album Launch Tour + SMITH & JONES

with friends.
What's New
Why super can help save for your retirement, and more ...
more »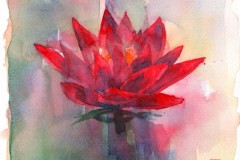 next available workshop 5th June 022 in my studio in Katoomba,past experience in watercolour is of little relevance
more »