What's On
SET ME FREE- Afternoon Delights Series presented by Music Hunter
Time:
2pm for 2.30pm start-4.30pm, includes intermission.
Facilities:
Parking Available, Public Transport, Toilet on Site
Notes:
Event will continue in wet weather
Details:
Set Me Free is an album collaboration between 9 years imprisoned refugee poet-artist Jalal Mahamede and Australian Art Music Award finalist Keyna Wilkins, working via zoom from his prison cell, with many special guests.

It is a musical setting of 12 of his poems around themes of justice and freedom with 19 guest musicians.  (3 of them attending this concert)

The live concert is accompanied by a slide show and recordings of Jalal's spoken word.

In 2021, Jalal has been in detention for 9 years. He has never been charged or tried. This has included 6 years on Nauru and 7 months on Christmas Island and he is currently held in a Brisbane detention centre.  Doctors Without Borders describes conditions in Nauru refugee camps as "beyond desperate", UNHCR described it as "some of the worst conditions seen" and Amnesty International describes them as "cruel and extreme".

During his long-term confinement, in often horrific conditions, Jalal has experienced serious mental health issues, as well as suffering a vicious attack on Nauru. Jalal is a refugee who has committed no crime, but he remains in limbo, with no time frame, end date or guarantee of release.  Through this immense pain has come an understanding of tragedy, humanity and compassion. His poems are evocative, soulful and beautiful.
This is his story set to music.

A 100 page book of Jalal's illustrated poetry will be published next month by Tangerine Books In QLD. 
​
Musicians involved in this project are advocating for Jalal's release.
​
Location:
DOWNSTAIRS at Avalon Restaurant,
18 Katoomba St, 
​
35 seats/ Intimate venue
Dine and Discover vouchers accepted.
Craft beers, local wines, cocktails + sweet & savoury dishes available.

PARKING: At Katoomba Railway commuters car park, access from the highway side. Walk through the railway tunnel to Katoomba St.

​
Share Event
Share
SET ME FREE- Afternoon Delights Series presented by Music Hunter

with friends.
What's New
New laws to improve the way super is divided in divorce .... and more
more »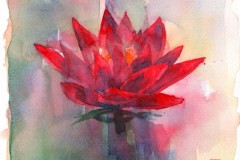 next workshop 5th Dec 021, workshops are held in my studio 1st Sunday of each month, suitable for beginners onwards
more »