What's On
T.WILDS '10 Songs' Album Launch Live in Concert at Bootlegger Bar
Time:
8:30pm Doors. Show Start 9pm
Cost:
$20 pre-sale / $25 at the door (unless sold out)
Facilities:
Toilet on Site
Notes:
Event will continue in wet weather
Details:
Fusion Boutique Presents
T. WILDS (trio)
'10 Songs' Album Launch
Live in Concert upstairs at Bootlegger Bar

T Wilds celebrates the release of her new album '10 Songs'. Recorded in the Blue Mountains with her band partner Matt Toohey, '10 Songs' sees Tania Bowers mark a spectacular return to songwriting and performance, stripping back the electronic production flourishes of her early material as Via Tania and crafting, authentic, left of centre folk music.
The '10 Songs' which feature on the album revel in delicate, minimal arrangements with a dark, reflective edge. '10 Songs' includes the singles 'I Swim' and 'Curious Moon'.

Originally growing up in the Melbourne and Sydney (indie) music scene with her band Spdfgh, Tania relocated to Chicago for quite some time where she played her music with members of Tortoise, Wilco, and Giant Sand.
The impact of T. Wilds' voice is immediate and definitive. Distinctive, delicate yet powerful, and instantly captivating. Her voice provides the perfect vehicle for her ever-expanding catalogue of songs that are wise and curious, daydreamy and evocative. She is influenced by the beauty of her surroundings and the natural world. Landing somewhere between the sophisticated soul of Sade, the wistful yearning of Nico, and the country-tinged soul of Gillian Welch, her music continues to evolve into its own genre of delicate indie-folk.

Come and join us for a special intimate launch of her new album upstairs at Bootlegger Bar. Tania will be performing in trio format with Matt Toohey (Kid Cornered) on guitar and Anna West on cello.

This will be one show only and a limited capacity and we advise booking quickly to avoid disappointment!

. . . . . . . . . . . . . . . . . . . . . . . . . . . . . . . . . . . . . . . . . . . . . . .
Room configuration will be seated at tables cabaret style.
Tickets must be purchased as part of a group booking, with a minimum of 2 tickets per booking. Tables of 2 can be joined if booked under the same name or requested prior. Tables of 4 are set.

Tickets discount pre-sale $20 + booking fees / person
Booking of 2 – $40 ($20 per ticket) + bf
Booking of 4 – $80 ($20 per ticket) + bf
etc

Or $25 each cash per ticket upstairs (after doors open and unless sold out prior).

*Door sales only available if not sold out prior.
Discount show pre-bookings will close 10am on the day of the event.
. . . . . . . . . . . . . . . . . . . . . . . . . . . . . . . . . . . . . . . . . . . . . . .

Your ServiceNSW Discover Vouchers can also be redeemed for concert bookings. One voucher can be used in the payment process online through Humanitix or contact us prior to booking to discuss how a combination of vouchers can be redeemed together for bookings.

Guests can still book with confidence knowing that, while tickets are normally non-refundable, if a show needs to be cancelled for any reason then all tickets will of course be refunded. If a show needs to be rescheduled then tickets will be valid for the new dates. In the instance of guest illness tickets can be transferred on request.
Location:
VENUE: BOOTLEGGER BAR 92 Bathurst Rd, Katoomba NSW 2780, Blue Mountains.
Bootlegger Bar is an all ages venue however minors must be accompanied by a parent or legal guardian and must remain supervised and do require a
standard ticket for entry. Please also keep in mind that the performance
space is a listening room.

Please also note that the Bootlegger Bar is 2 levels and the performance will take place on the top floor. There is no wheelchair access to this level.

Kitchen closes at 10pm. All dinner bookings must be made through the Bootlegger website.
*A note also needs to be made at the time of booking that you are there for the concert.
Contact:
Charity Mirow / Fusion Boutique on
0409042869
Share Event
Share
T.WILDS '10 Songs' Album Launch Live in Concert at Bootlegger Bar

with friends.
What's New
The perfect getaway with crisp clean air & beautiful surrounds near to Jenolan Caves Oberon Mayfield Waldara & lots more
more »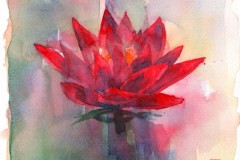 next workshop 5th Dec 021, workshops are held in my studio 1st Sunday of each month, suitable for beginners onwards
more »