What's On
Tobin O'Bree: From Dusk 'til Dawn
When:
Every day until Sun 27 Sep 2020
Time:
Thursday to Sunday, 10am – 4pm.
Details:
– From Dusk 'til Dawn explores landscapes at different times of the day through a series of watercolour and acrylic pieces inspired by the travels of artist Tobin O'Bree, and the three generations that went before him. Whether carpets of wild flowers, pebble riverbeds, verdant mountains, foaming lace waves, soaring cloud banks or bejewelled night skies; all elements evoke a sense of self, placing the viewer in the realm of natural beauty where sea, sand, earth and sky meet.
Location:
Braemar Gallery, 104 Macquarie Road, Springwood.
Share Event
Share
Tobin O'Bree: From Dusk 'til Dawn

with friends.
What's New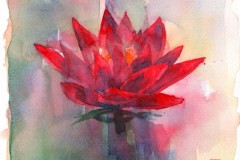 next workshop 4th October, now fully booked, I will hold an additional workshop on the 11th October
more »
Speak with one of our friendly team members. We're here to help
more »