What's On
Morning Melodies at The Joan - Leading Men with a Leading Lady
Details:
They're back! Darryl Lovegrove, Derek Metzger, Scott Irwin and Danielle Barnes and the Greg Hooper Trio join hands in song for Leading Men with a Leading Lady on 22 April. Famous duets and songs, delivered by the big names and voices. Inspired by the greatest songs of music theatre, this best of Broadway inspired act features three leading men and one female star, who all have played leading roles in Australia's most popular musicals.
Location:
Joan Sutherland Performing Arts Centre
597 High Street Penrith

Share Event
Share
Morning Melodies at The Joan - Leading Men with a Leading Lady

with friends.
What's New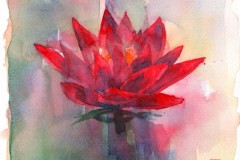 next workshop Sun 2nd Feb 2020 the workshops are held in my studio on the first Sunday of each month
more »
Regular Beginner and Intermediate flamenco dance classes every fortnight on Sundays. See dates
more »