What's On

Expired Event - Art of Lunch Hollywood Surreal - 25 Aug 2019

This is a past event: Search for New Events »
Art of Lunch Hollywood Surreal
Facilities:
Public Transport, Toilet on Site
Notes:
Event will continue in wet weather
Details:
Introducing The Art of Lunch - a new feast for all the senses held on the last Sunday of each month from May and til October 2019 at the Avalon and some other venues too.

************
THE last Sunday in the MONTH of August

DATE- SUNDAY 25/08/2019
TIME- 12pm-2pm
VISUAL ARTIST - Anna Di Mezza
MUSICIANS-Miriam Lieberman -kora + guitar & Kate Adams -cello
EXHIBITION THEME-Hollywood Surreal
CUISINE: Hollywood Diner with a twist
LOCATION- Avalon Restaurant, Katoomba

*************
Come along to Art of Lunch with the theme "Hollywood Surreal" on 12-2pm Sunday 25th August and witness three talented women take the stage to animate another outstanding Art of Lunch event at Avalon Restaurant. The menu is inspired by a Hollywood diner peppered with suspense and served with a twist.

The Avalon is a Katoomba landmark, its retro style is widely popular. Meet an artist who will introduce their works displayed within the Avalon dining room. Then, relax and enjoy a unique musical performance by our featured musicians.

Each month from May until October, we have a different theme, exhibition, artist and musician. The Avalon culinary team are inspired by the changing art themes and deliver a creative menu every time.

We create events that people just keep coming back for!
Bring yourself or bring your clan, ask for a share table if you are on your own, you can dine with the organisers.

VISUAL ARTIST:

Artist, Anna Di Mezza's intriguing 'Hollywood Surreal' suite of paintings is reminiscent of the 1950s classic era of film. Some of her paintings are structured with repetitive elements in reduced dark-toned colours, like the negative frames of an old film spool. Others feature images from outer space and conjure beautiful, but ominous, scenarios inspired by filmmakers like Alfred Hitchcock, David Lynch and Stanley Kubrick. Models looking like vintage magazine cover-girls with meticulous attention to fashion and hairstyles are so focused on their image of themselves that they seem unaware of a looming catastrophe. Di Mezza displaces figures from the glamorous lifestyle to harsh mountainous landscapes, or thrusts a gigantic crystal into their midst, creating chance encounters with unresolved endings.

MUSICIANS:

Renown singer-songwriter Miriam Lieberman from Sydney, plays the unconventional kora (African harp) and joins with local cellist Kate Adams, the duo creates lyrical compositions with lush harmonies, soaring strings and melodic vocals. Miriam's vision of the feminine world is liberated from from the Hollywoodian myths of happy housewives or wannabe starlets – step back from artifice and celebrate nature. She blends the mystique of African rhythms with Western instruments and describes her incomparable songs as being infused "with African rhythms and Wanderlust". Miriam's recent album, 'Full Circle' was described as "a thing of intoxicating beauty" (Rhythm magazine), while her previous album, 'Birds of the Moon', made Album of the Week on ABC Radio National.

Cuisine:

The Avalon's culinary team accepted the challenge of creating unique menus specifically for Art of Lunch themed events, and for August their edible Hollywood Diner food is served with a twist and will hold us in suspense until it's revealed.



Location:
Avalon Restaurant

Contact:
Avalon restaurant on
(02) 4782 5532
Share Event
Share
Art of Lunch Hollywood Surreal

with friends.
What's New
Revitalising body exfoliation, express pedicure leaving toes sandal ready for summer + bergamot scalp cocoon - only $169
more »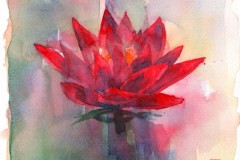 next workshop Sun 05 Jan 2020 the workshops are held in my studio on the first Sunday of each month
more »