Blue Mountains Posts
Support for Local Project to Tackle Youth Unemployment
Source: Stuart Ayres MP, Member for Penrith
Archived 18 Aug 2018
- Posted: 21 Jun 2018
Stuart Ayres MP, Member for Penrith on Monday announced that Wentworth Community Housing of Penrith had progressed to the second stage of a $10 million NSW Government funding program to help tackle youth unemployment in the region.
Mr Ayres said Wentworth Community Housing's 'Strive' project was among 17 projects that successfully pitched for financial support at an event in Sydney earlier this month.
"The Youth Employment Innovation Challenge is bringing communities and government together on innovative projects to assist disadvantaged young people aged 15-24 into work or training to help overcome youth unemployment," Mr Ayres said.
"I'm delighted Wentworth Community Housing has got through to this stage.
"They will now get training, mentoring and up to $100,000 in funding to develop their ideas into workable business models which can be rolled out locally.
"Their 'Strive' project is a new initiative to train, support and employ vulnerable young people to provide maintenance services to frail aged and disabled social housing tenants, which will help them gain employment skills. It will be delivered in partnership with Platform Youth Services of Penrith who will focus on case management, mental health and wellbeing," he said.
Wentworth CEO, Stephen McIntyre said, "We know that young people who grow up in neighbourhoods where there is concentrated disadvantage can struggle finding and maintaining employment. We also know that many of our older social and affordable housing tenants can have difficulties maintaining their homes.
"At Wentworth, we think we can make a difference to both groups by employing young people to deliver that service to older people. We're really grateful for the Youth Employment Innovation Challenge funding as we explore how we can make that innovative idea work."
Deputy Premier and Minister for Regional NSW and Skills John Barilaro said the Youth Employment Innovation Challenge is all about finding new ways to help young people in some of the state's worst unemployment hotspots find a pathway to work. Successful projects that make it through to the third and final stage may be able to access up to $850,000 in funding.
"Having a job is one of the best ways to boost someone's sense of self-worth and empowerment. The Youth Employment Innovation Challenge is all about getting young people into jobs and I congratulate the individuals and businesses that have chosen to help us make a real difference," he said.
The $10 million program is focusing on projects that can support areas of NSW with high youth unemployment including the Central Coast/Hunter, Illawarra, North Coast, New England/North West, Southern Highlands/Shoalhaven and Western Sydney.
This article archived 18 Aug 2018
Recent News
What's New
1929 Cadillac LaSalle Experience
Blue Mountains Limousines & Vintage Cadillacs
1929 "The Gatsby" era Limousine Experience. $300 = 1 hour tour Max 4 passengers. Upper Mountains Only
Trumans April Newsletter now available
Trumans Chartered Accountants
Some money is not counted as 'income' by the ATO. Find out more ....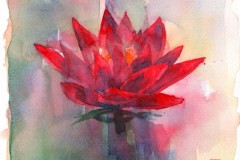 WATERCOLOUR WORKSHOPS with David Wardman
Watercolour Workshop with Artist David Wardman
next workshop 2nd May 2021, workshops are held in my studio 1st Sunday of each month, beginners onwards
Edith School House Unique Accommodation
Edith School House
The perfect getaway with Crisp Clean air & beautiful surrounds near to Jenolan Caves Mayfield Waldara & lots more
Book your winter escape now !
Melaleuca Mountain Retreat
Winter time is just around the corner - best times to stay are June to early August. Book now and don't miss out !
See also: