Blue Mountains News
Youth Week and Lithgow Youth Awards Celebrate Our Local Young People
Source: Lithgow City Council
Archived 17 Jun 2019
- Posted: 20 Apr 2019
Lithgow's Youth Week 2019 event, titled Fab Fun Day Out, was a hit with the Tony Luchetti Showground playing host to the Lithgow Youth Awards, live music and games.
Approximately 200 people turned out to celebrate Youth Week - the largest annual celebration of young people in NSW. The event started at 11:00am with the official opening and presentation of the Lithgow Youth Awards, an initiative stemming from the Future Finders program.
"I would like to thank Youth Council and Council staff for putting on such a great event. Youth Week provides a special time to say thanks for the valuable contribution young people make to our community; and I am pleased that so many of our community attended to celebrate together," said Mayor of Lithgow Council, Clr Ray Thompson.
Lithgow Youth Award winners included Katie Coleman for the Community Spirit Award, Alain Roberts took out the Contribution to Creative and Performing Arts, Joel Brogan won Employee of the Year; with Monique Millmore and Emma Smith sharing the Contribution to Sports honours.
In total, eighteen nominations were received from the community across the 4 categories. Judging was tough and was conducted by 2 Youth Councillor's and 4 Community Service Representatives.
"We didn't want to discourage any young person from entering, as they are all worthy in their own right to be recognised for their achievements and contributions to our community.
"For this reason it was important to have a diverse range of judges to assess and award the winners of the first ever Lithgow Youth Awards. We were pleased to see so many nominations and hope that it will continue to grow should the awards be held again," said Community Development Officer Kristy Lenon.
The Youth Week celebrations then kicked on with Music by Izzy; followed by Luke and Tim. Food was cooked up by the Lithgow Lions Club to replenish the crowd who had enjoyed bumper balls, laser tag and the gaming truck; as well as checking out the community service stalls.
The Youth Week Fab Fun Day Out and the Lithgow Youth Awards was a free, family-friendly event (smoke, drug and alcohol free) proudly supported by Lithgow City Council and the Department of Family and Community Services.
This article archived 17 Jun 2019
Recent News
What's New
Katoomba Ghost Bus Tour
Blue Mountains Mystery Tours
Join Paranormal Pete on the Ghost Bus to investigate the reports of Ghosts & Hauntings in Blue Mountains. 0418 416 403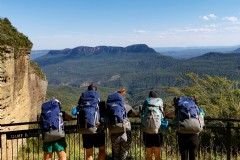 We are open!
Freeland Hiking Co.
Come and explore the mountains with us on a day-tour in the Blue Mountains.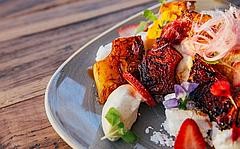 Lindsay's Cafe: Beautiful & Relaxing
Lindsay's Cafe
Join us for Breakfast or Lunch. Open from 9am weekends. 10am weekdays @ the Norman Lindsay Gallery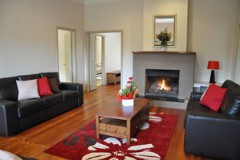 Autumn Getaway
Sophia's of Leura
Come and see the beautiful colours in Leura this Autumn. Book now for your escape.
Spa, slow combustion fire place, BBQ
Blue Gum House
$480 special this weekend for 2 adults, linen included. + $30 per additional person, per night !
See also: