Blue Mountains News
Youth Celebration and Community Christmas 'Giving Tree'
Source: Blue Mountains City Council
Archived 8 Feb 2018
- Posted: 11 Dec 2017
The Blue Mountains Youth Council is celebrating the end-of-school with a pool-party, movie screening of Beauty and the Beast and this year's Community Christmas 'Giving Tree' gift drive.
Young people of the Blue Mountains are invited to relax by the pool, celebrate the end of the school year, meet new people, and donate a gift that will give a hand to their peers on Saturday 16 December at the Lawson Swim Centre for the same price as ordinary pool entry of $4.60.
Blue Mountains Youth Councillor Leah Roscoe-Bynon said, "This year the Youth Council is working with the Blaxland Library for our Community Christmas 'Giving Tree' project.
We decided this was a great place that the community often uses in the lower mountains to host the project. It's exciting to be working with the staff at Blaxland Library, where we're sure to receive plenty of gifts to pass on to those in need."
All donations received will go to the Platform Youth Services organisation, who will distribute the gifts to vulnerable young people aged 12-25 in the Blue Mountains, Penrith and Hawkesbury areas.
Gifts can be donated at Blaxland library until Thursday 21 December. Teenager-friendly Christmas gifts include things like iTunes vouchers, headphones, movie ticket vouchers, hair accessories or new clothes.
Youth Councillor Alley Hinley said, "We are glad to be able to add a new angle to this project and have some fun. We hope young people of the Blue Mountains are able to come along to Lawson pool, have some fun, and donate gifts to help lift the spirits of young people doing it tough."
Mayor, Cr Mark Greenhill said, "The Youth Council 'Giving Tree' is a great project, and brings a bit of joy to those people who are in need or finding it difficult during the holiday season.
It is also great to see a new opportunity for young people to get together and enjoy themselves. I encourage everyone aged 12-25 to get to Lawson Swim Centre and have a great time."
For further information, please contact Anita Kazis, Council's Youth Services Development Officer on 4780 5680 or akazis@bmcc.nsw.gov.au. Or visit the Blue Mountains Youth council Facebook page.
This article archived 8 Feb 2018
Recent News
What's New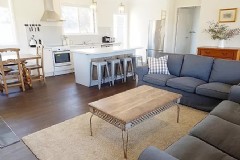 Summer sale at Kilbeggan Cottage!
Kilbeggan Cottage
Enjoy 20% off if you stay between Friday 8th January and Thursday 11th February.
Valentine Day Cadillac tour + Rose $150
Blue Mountains Limousines & Vintage Cadillacs
1929 "The Gatsby" era Limousine Experience - 30 mins Plus a Rose. "Jump in the back seat of my Cadillac !!"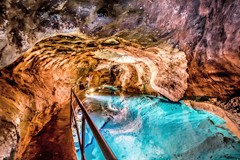 5 Caves Open with Small Tour Groups
Jenolan Caves
Booking Essential. Bring a facemask and enjoy exclusive small tour groups.
School Holidays Are Here!
Federation Gardens and Possums Hideaway
Family friendly, fully self contained cottages on offer
Enjoy a cottage in the Blue Mountains
Matildas Of Leura
Enjoy a comfortable stay in this delightful self-contained 3 bed cottage only minutes from Leura Mall
See also: