Blue Mountains News
WSROC Visits Lithgow City
Source: Lithgow City Council
Archived 27 Jul 2019
- Posted: 27 May 2019
Western Sydney Regional Organisation of Councils Ltd (WSROC) member councils toured Lithgow City this week, taking the opportunity to learn more about WSROC's most westerly region and gateway to the Central West.
Council representatives and WSROC staff took in key historic, industrial and tourism hubs in the district, exploring avenues for potential partnerships and projects, prior to attending the WSROC Board meeting in Lithgow City.
Since joining WSROC in 2018, Lithgow City's membership has extended the Western Sydney footprint and created opportunities for new strategic endeavours for better community outcomes.
Lithgow's industry, location and enviable, low-density living bring new possibilities to Sydney's growth west of the city, including Western Sydney Airport and aerotropolis.
WSROC President Cr Barry Calvert observed that the meeting in Lithgow City allowed member councils to engage with their newest partner first-hand, saying, "The agricultural, manufacturing and industrial bases in Lithgow represent a wealth of opportunity for harnessing Western Sydney's growth and yielding benefits for our businesses and communities."
"Improved trans-Blue Mountains transport links, manufacturing, tourism, industry and economic connections are only some of the possibilities. The continuing growth of the region – and particularly the Western Sydney airport – gives Western Sydney pause to re-think the broader identity of our region," said Cr Calvert.
"WSROC commends Lithgow City's progressive strategic plan that stands to make the most of the City's exceptional resources and transform perceived perimeters between regional NSW and metropolitan Sydney.
"By seeking ways to harness these resources, businesses and communities alike will benefit. We will be working together with Lithgow City and our other member councils, to identify goals and opportunities and to advocate for their realisation," said Cr Calvert.
This article archived 27 Jul 2019
Recent News
What's New
Santa Delivered Goodies 4 Kids & Adults
Blue Mountains Limousines & Vintage Cadillacs
Hampers crammed with Blue Mountains-made delicacies to children or adults at any address in the local region.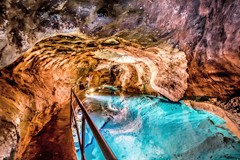 Jenolan Caves have reopened some caves
Jenolan Caves
Exclusive weekend accommodation or Chisolm's dining cave experiences available now.
The ATO's cyber security checklist +++
Trumans Chartered Accountants
Trumans November Newsletter now available. What does the "full expensing" write-off deduction mean for business?
La Casetta
La Casetta
A new luxury cottage just listed for your summer stay in Leura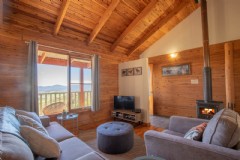 The perfect place to relax this summer
Melaleuca Mountain Retreat
Views that will leave you breathless, a place to relax. Melaleuca Mountain Retreat offers the perfect getaway !!
See also: