Blue Mountains News
World Record Set at Speed Week 2018 for the Fastest Blind Person Riding a Motorbike
Source: 4 Community
Archived 24 Oct 2018
- Posted: 2 Sep 2018
He has no sight, but he has a throttle, he has steering, he has balance and he has loads of grit. That is what it took 2018 Nepean Disability Expo ambassador Ben Felten to break the World's Fastest Blind Man record earlier this year.
Until four years ago, 50 year old Ben hadn't been on a motorcycle since his 20s. Ironically, it was following concussion from a motorcycle accident at 15 that he was diagnosed with the degenerative eye condition Retinitis Pigmentosa. This meant that the cells in his retinas would gradually break down until his sight was completely and permanently gone. Sure enough, one morning when he was 37, Ben awoke to hear the birds chirping in the dark.
Long before that day he had learned to live with the fact that his sight was diminishing but it was in his mid-20s that he hit a low point. He had just given up driving and riding bikes because he no longer felt it was safe.
"You know, you contemplate thoughts of suicide and all the rest of it…. I had no idea what it was like to be blind or how to live being blind. It was through sport — it gave me more hope and opportunities." [The Blind Speed Story]
His attention first turned to rowing, picking up several world championships before moving to World Cup and Ashes Cricket with the Australian blind cricket team. On a 2010 tour to Barbados, he sat under a palm tree and contemplated his next steps. He decided to get back into motorsports.
Ambition met obstacle. First, he would need a navigator. Someone who was good on a bike and could provide the expert advice he needed to break the world blind speed record. Then he would need to approach the organisers of Speed Week and ask them to create an official event for his run at the blind speed record. Then he would need to find a training venue.
In the process, the obstacles Ben encountered inspired him to set up In Sight of Dreams for other people with acquired disability.
The charity's Back on Track program supports people who experience dramatic life change, like Ben, delivering Resilience Box (developed in consultation with psychological rehabilitation specialists Resilia) in conjunction with a mentored goal-setting program.
Ben was successful on his second bid for the blind speed record at the Lake Gairdner salt pan during Speed Week 2018, four years after hopping back on the bike. His friend and mentor, former motorcycle champion Kevin (Magoo) Magee, was just as ecstatic. He'd quite literally been a fellow traveller on the journey, riding behind Ben and advising him in real time of the multiple, minuscule adjustments he needed to make to stay on the 9 mile X 30m course, racing the clock as a team.
"To ride that fast is really difficult. You have to steer with your feet. It's so sensitive. I'm totally focused," Ben said after his first attempt in 2016.
"I'm extremely nervous before I get on the bike … Overcoming your own fears is normal and a good thing. If I didn't have that I would be too much of a risk-taker and that would be too dangerous."
Dismounting the bike after his latest attempt at the record, Ben took off his salt-encrusted helmet and embraced Magee. With confirmation that he had just achieved his goal — completing the course at an average speed of 266km/hour — he bent to kiss the ground.
Come and hear Ben Felten speak at the Nepean Disability Expo between 11am and 12.30pm on Friday 14 September. Ben will also be signing autographs across the two days of the Expo – Friday and Saturday September 14 and 15, at the Penrith Panthers' Exhibition Marquee.
The expo brings together the latest products, services, technology, aids and equipment — giving people with disability, their families and carers, the opportunity to meet and compare over 100 providers, organisations and agencies at one time.
Presentations from the NDIA, and interviews with government agencies and leading disability organisations will take place on centre stage. All-ability performers, kids' entertainment, food and drinks are also onsite.
Register HERE to attend this FREE event managed by 4community.
Nepean Disability Expo Highlights:
Friday and Saturday, September 14-15, 9am to 3pm
Opening Ceremony featuring Ben Felten : Friday, September 14, 11am
Ben Felten Interview – Friday, September 14, 12pm
NDIS Q&A sessions
Stage performances by all-ability performance groups
Kids' entertainment
Over 100 exhibitors
More about Ben Felten
Blindspeed Media

1. Sunday Night, August 5, 2018:

2. Blindspeed Media Coverage
ABOUT 4community
4community develops partnerships to increase social impact. As innovators, creatives and strategic problem solvers, 4community helps organisations find creative solutions to complex problems. We are best known for our support of social enterprises and not for- profit organisations. We help organisations increase their organisation's clarity, social impact and business sustainability.
---
Nepean Disability Expo
Date:
Friday, September 14, and Saturday, September 15, 2018
Time:
9-3pm
Venue:
Exhibition Marquee,
Penrith Panthers,
Mulgoa Road, Penrith.
Sunday Night, August 5, 2018
This article archived 24 Oct 2018
Recent News
What's New
Santa Delivered Goodies 4 Kids & Adults
Blue Mountains Limousines & Vintage Cadillacs
Hampers crammed with Blue Mountains-made delicacies to children or adults at any address in the local region.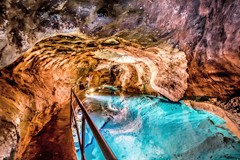 Jenolan Caves have reopened some caves
Jenolan Caves
Exclusive weekend accommodation or Chisolm's dining cave experiences available now.
The ATO's cyber security checklist +++
Trumans Chartered Accountants
Trumans November Newsletter now available. What does the "full expensing" write-off deduction mean for business?
La Casetta
La Casetta
A new luxury cottage just listed for your summer stay in Leura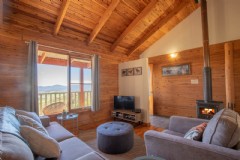 The perfect place to relax this summer
Melaleuca Mountain Retreat
Views that will leave you breathless, a place to relax. Melaleuca Mountain Retreat offers the perfect getaway !!
See also: