Blue Mountains News
Virtual Youth Week 2020
Source: Lithgow City Council
Archived 27 Jun 2020
- Posted: 29 Apr 2020
All of Council's Youth Week programs will now be virtual due to Covid -19, so all the young people of Lithgow and surrounding areas will be celebrating through a range of online activities and competitions. There are new skills to be learned and fabulous prizes to be had.
Are you a budding artist? You will be able to enter your artwork into our virtual art exhibition. The exhibition will take place online and entries close on June 30th. The exhibition is called 'Works on Paper' and can include drawing, painting, sketching and photography. You can upload your entries by submitting them to Council here. You will also be able to vote for your favourite entries. There will be lots of prizes to be won including a major prize of $200 which will be judged by local artist.
Or are you a budding writer? You can enter your short story (up to 2000 words) into our young fiction writers' competition. The theme for this competition is Connection and entries will be judged by The Varuna House writers with a major prize valued at $200 awarded to the winner as well as other prizes to runners up.
Not sure where to begin? You can enroll in our 4 week online writers course. Varuna Young Writers' Studio will be facilitated by poet, teacher and Varuna consultant, Vanessa Kirkpatrick. Each week through May, a new element of writing craft will be delved into through examples and short writing tasks. A longer writing assignment will also be developed throughout the course. On Thursday afternoons 4:00pm-5:00pm participants will meet up via zoom to share work, talk about process, and receive feedback about their work. For more information contact council via email or call 63549999. Spaces in this course are limited.
Maybe music is your thing? Upload a music video of your performance to our virtual battle of the bands. There is a major prize valued at $200 for best original song as well as $200 for the best cover. Winners will be chosen by local recording artists and there will be prizes for people's choice awards.
Mayor Ray Thompson is keen to see the community participate; "This will be a great opportunity for our young people. Across NSW every council is celebrating their young people and in Lithgow we want to provide a virtual space for youth and children to express themselves and really celebrate the contribution that they make to all our lives and community".
For more information please call Council on 6354 9999.
Image by Free-Photos from Pixabay
This article archived 27 Jun 2020
Recent News
What's New
Have you insured against cyber crime?
Trumans Chartered Accountants
Think your business too small or data & information isn't important enough to be targeted by hackers? Think again!
Yulefest Stretch Limousine Transfers
Blue Mountains Limousines & Vintage Cadillacs
Enjoy our Winter Magic Yulefest in the Blue Mountains. Let us drive you in our Luxury Stretch Limousine. 0400500542
Counselling - Sandplay & Art Therapies
Karen Curran - The Heart of Us
When words are not enough. All ages. Gentle processes to change the effects of anxiety, worry, trauma, grief, stress.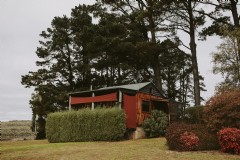 Last minute weekend
Seclusions
Due to a cancellation we have a rare 2 or 3 night weekend stay available tonight, tomorrow and Sunday. Call 6355 6300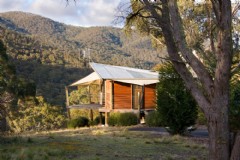 Indulge and relax in our Wilderness Spa
Eagle View Escape
See also: