Blue Mountains News
Upcoming Fashion Parade at Penrith Regional Gallery Hosted by Stafford Fashions and Friends of the Gallery
Source: Penrith Regional Gallery & The Lewers Bequest
Archived 2 Jan 2019
- Posted: 4 Nov 2018
The Friends of Penrith Regional Gallery & The Lewers Bequest are proud to host a special morning tea showcasing Stafford Fashions' Spring/Summer range with a fashion parade held at the Gallery on Monday 19 Nov at 10.00am.
Stafford Fashions has been making shopping fun for over 30 years. Their fashion parades are enjoyed by many, especially those that have two passions in common: friendship and shopping. A visit to the Stafford Fashions parade hosted by Penrith Regional Gallery will provide a range of unique shopping experiences, including one-on-one personalised shopping advice, a no-fuss shopping environment and a range of Australian brands offering wearable clothing at affordable prices. All clothing will be on sale on the day, with a percentage of sales donated to a chosen charity or cause.
Since 1981 the Friends of Penrith Regional Gallery & The Lewers Bequest have helped to sustain and enrich the Gallery and provided a valuable link to the community. The Stafford Fashion parade is a fun, local event to the Penrith and Emu Plains neighbourhood with a fundraising component, presenting a shopping experience unique to the event.
Get together with friends and enjoy a break from the ordinary. Fashion, fun and friendship – all in one place!
Open daily 9am – 5pm
Admission is free.
---
Stafford Fashions' Spring/Summer Fashion Parade
Date:
Monday 19 November 2018
Time:
10.00am
Venue:
Penrith Regional Gallery & The Lewers Bequest, 86 River Road Emu Plains.
This article archived 2 Jan 2019
Recent News
What's New
Have you insured against cyber crime?
Trumans Chartered Accountants
Think your business too small or data & information isn't important enough to be targeted by hackers? Think again!
Yulefest Stretch Limousine Transfers
Blue Mountains Limousines & Vintage Cadillacs
Enjoy our Winter Magic Yulefest in the Blue Mountains. Let us drive you in our Luxury Stretch Limousine. 0400500542
Counselling - Sandplay & Art Therapies
Karen Curran - The Heart of Us
When words are not enough. All ages. Gentle processes to change the effects of anxiety, worry, trauma, grief, stress.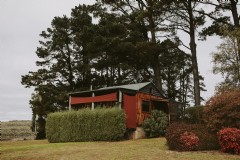 Last minute weekend
Seclusions
Due to a cancellation we have a rare 2 or 3 night weekend stay available tonight, tomorrow and Sunday. Call 6355 6300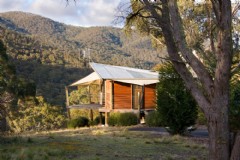 Indulge and relax in our Wilderness Spa
Eagle View Escape
See also: