Blue Mountains News
The Vicar Returns to the Blue Mountains!
Source: Boxboards Theatre
Archived 6 May 2018
- Posted: 10 Mar 2018
The Vicar of Dibley, the heartfelt and humorous BBC series, written by Richard Curtis and immortalised by Dawn French, is to be staged during April and May at the Wentworth Falls Country Club by mountains-based production company, Boxboards Theatre.
This will be the second time that Boxboards Theatre ventures into the quirky township of Dibley, having previously staged the show in January 2016 at the Waldorf Leura Gardens Resort to highly-acclaimed success.
With a new and revised script, this year's turn around the village features many familiar faces from the 2016 production who will be reprising their roles in what is sure to be a real treat for 'Vicar' fans. Alicia Brace once again heads the ensemble, playing the love-starved Vicar – Geraldine Granger. "There is a real sense of wickedness about Geraldine, which is such fun to play, but she also has a truly generous heart and this gives the character great depth," said Ms. Brace.
Joining the eclectic cast of characters for this production is Brett Wright and Kate-Michelle Simms.
Mr. Wright, who is replacing Alan Wallace as the boring but lovable Frank Pickle is a familiar face to loyal Boxboards audience members, having previously appeared as Leclerc in the company's 2015 production of 'Allo 'Allo.
In comparison, Ms. Simms who is taking over the role of the earnest yet sometimes dim-witted Alice Tinker from Helen Wallace, will be making her Boxboards Theatre debut in this production. However, that is not to say that she is a stranger to Blue Mountains audiences, having previously appeared as an ensemble member in the Blue Mountains Musical Society's productions of Cats and The Phantom of the Opera.
When it comes to joining the cast of The Vicar of Dibley, both of these talented actors agree that it is a challenge they have enjoyed meeting.
"It's always a bit intimidating joining an established cast," said Ms. Simms. "Helen did such a wonderful job of portraying Alice in the 2016 production, and I definitely feel some pressure to live up to her performance. That pressure has really pushed me to find my own way of capturing the unique essence and energy of Alice, and I've really enjoyed delving into the mindset of this iconic character."
For Mr. Wright, the most challenging aspect of his journey has been finding the subtleties within Frank's fastidious nature.
"The most challenging aspect of this role has been raising the level of my performance to match the talents of the others in the cast," said Mr. Wright. "Frank's idiosyncrasies are a little more subtle than those of other characters in the show, which makes playing him more difficult."
Despite the challenges of playing such well-known characters, the talented cast have managed to create a sense of camaraderie during rehearsals, and it is this sense of fun that has made the experience all the more satisfying.
"It's always rewarding to work with new people, explore a new character, and laugh all the way through rehearsals," he said.
The Vicar of Dibley is to be staged throughout April and May 2018 in a dinner theatre format. Performance dates are 7th, 14th, 27th and 28th April, as well as 4th and 5th of May. (there is a matinee on Saturday the 5th of May as well as the closing night performance). All tickets include a three-course meal.
---
The Vicar of Dibley
Dates and times :
Saturday 7 April 2018 - 6:30pm
Saturday 14 April 2018 - 6:30pm
Friday 27 April 2018 - 6:30pm
Saturday 28 April 2018 - 6:30pm
Friday 4 May 2018 - 6:30pm
Saturday 5 May 2018 - 1:00pm
Saturday 5 May 2018- 6:30pm
Venue:
Wentworth Falls Country Club
206-220 Blaxland Road , Wentworth Falls
Tickets:
Book tickets now online
All tickets include a three-course meal.
For further enquiries call the Wentworth Falls Country Club on 4757 1202.
This article archived 6 May 2018
Recent News
What's New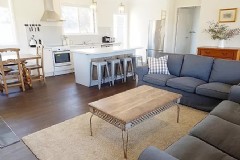 Summer sale at Kilbeggan Cottage!
Kilbeggan Cottage
Enjoy 20% off if you stay between Friday 8th January and Thursday 11th February.
Valentine Day Cadillac tour + Rose $150
Blue Mountains Limousines & Vintage Cadillacs
1929 "The Gatsby" era Limousine Experience - 30 mins Plus a Rose. "Jump in the back seat of my Cadillac !!"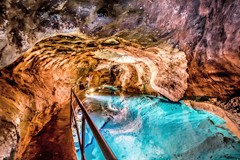 5 Caves Open with Small Tour Groups
Jenolan Caves
Booking Essential. Bring a facemask and enjoy exclusive small tour groups.
School Holidays Are Here!
Federation Gardens and Possums Hideaway
Family friendly, fully self contained cottages on offer
Enjoy a cottage in the Blue Mountains
Matildas Of Leura
Enjoy a comfortable stay in this delightful self-contained 3 bed cottage only minutes from Leura Mall
See also: