Blue Mountains News
The Turning Page Bookshop Celebrates 10th Birthday
Source: The Turning Page Bookshop
Archived 6 Jun 2018
- Posted: 10 Apr 2018
The Turning Page Bookshop in Springwood is a local institution which has operated continuously in Springwood for 35 years.
Opened in late 1983 by the original owners at 169 Macquarie Road (where Arabesque now is) they handed over to new owners in late 1988. Following this and by early 1989 the new owners had moved the shop to larger premises at 134 Macquarie Road (where Mavii Hair now is).
The shop again moved on to new owners in early 1999 but stayed in the same premises.
In April 2008 the current owners, Annie & Alan, purchased the business and run it to this day. In January 2011 the shop moved to larger premises again at its current location at Shop 1, 125 Macquarie Road.
Through four proprietors and three locations in the town the bookshop has been focused on meeting the needs of the book-loving community in the lower Blue Mountains, from the casual reader to the serious bookworm.
Annie & Alan are very happy to be celebrating their tenth anniversary running the shop and the shop's 35th year in the town. They see themselves as part of the fabric of the local community and happily support local events through donations, putting up posters and ticket sales as well as running author events as the opportunity arises.
When in the shop please also ask about their Loyalty Program - receiving a book voucher in the mail is much nicer than receiving a bill!
---
Don't miss The Turning Page Bookshop in conversation with Glenda Guest author of A Week in the Life of Cassandra Aberline.
Date:
Thursday 12 April 2018
Time:
6:00pm for 6:30pm
Venue:
The Turning Page Bookshop, Shop 1, 125 Macquarie Road, Springwood
Tickets:
$10.00
RSVP The Turning Page Bookshop 4751 5171, email or via the Facebook link.
This article archived 6 Jun 2018
Recent News
What's New
Santa Delivered Goodies 4 Kids & Adults
Blue Mountains Limousines & Vintage Cadillacs
Hampers crammed with Blue Mountains-made delicacies to children or adults at any address in the local region.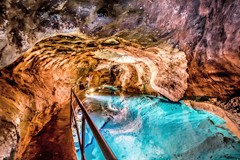 Jenolan Caves have reopened some caves
Jenolan Caves
Exclusive weekend accommodation or Chisolm's dining cave experiences available now.
The ATO's cyber security checklist +++
Trumans Chartered Accountants
Trumans November Newsletter now available. What does the "full expensing" write-off deduction mean for business?
La Casetta
La Casetta
A new luxury cottage just listed for your summer stay in Leura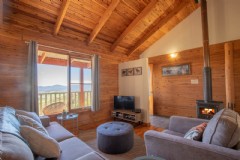 The perfect place to relax this summer
Melaleuca Mountain Retreat
Views that will leave you breathless, a place to relax. Melaleuca Mountain Retreat offers the perfect getaway !!
See also: