Blue Mountains News
The Sausage Sizzle is Making a Difference this Election Day
Source: Alpha Consulting
Archived 17 Jul 2019
- Posted: 18 May 2019
Lions Australia has a longstanding reputation for hosting some of Australia's best sausage sizzles and every dollar donated to Lions goes towards their causes.
As Australia's largest service organisation, Lions Australia promotes youth, provides community service, medical research and disaster relief and has over 1300 clubs across the country, and over 70 clubs across Sydney.
For any Aussies on the lookout for the best election snacks and sausage sizzles this weekend, there's one BBQ to keep an eye out for!

Whilst proud to serve great BBQs, Lions is reminding Australians that it serves much more than just sausages!

"Lions have been serving sausage sizzles for over 70 years now and we are so proud of what these wonderful BBQ's have achieved," says Lions District Governor Elect Jennifer Touzel.

"Lions sausage sizzles are helping people in need, supporting farmers in drought, funding vital medical research, nurturing our future leaders and helping communities get back on their feet after natural disasters," adds Jennifer.

Since the first club was formed in Australia 70 years ago Lions has grown dramatically in size and impact with over 1300 Lions Clubs now in Australia and over 70 clubs in Sydney giving back to the community through a range of projects and programs.

"Every dollar raised by Lions goes back to the community, so this weekend if you purchase a Lions sausage sizzle you can be sure it's for a great cause," says Past District Governor and Lugarno Lion Elvio Munzone.

In addition to the thousands of community service and support projects each year, Lions support a range of other major research projects and support programs including medical research, environment work and emergency disaster relief. Some Lions foundations include Australian Lions Childhood Cancer Research Foundation, Australian Lions Children's Mobility Foundation, Lions Eye Health Program, Lions Hearing Dogs, Australian Lions Drug Awareness Foundation.

100 per cent of funds donated to Lions go towards funding Lions projects.

For more information and to find out how you can get involved with Lions please visit the website.

To make a donation to Lions Australia visit Lions Clubs website
About Lions

Where there's a need, there's a Lion. Lions Australia is Australia's largest service orgsanisation with more than 1300 clubs in Australia and Papua New Guinea. Lions Australia promotes youth, support medical research, provide aid to people with disability, community service and disaster relief.
This article archived 17 Jul 2019
Recent News
What's New
Santa Delivered Goodies 4 Kids & Adults
Blue Mountains Limousines & Vintage Cadillacs
Hampers crammed with Blue Mountains-made delicacies to children or adults at any address in the local region.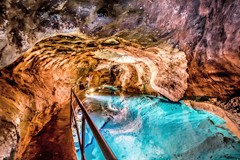 Jenolan Caves have reopened some caves
Jenolan Caves
Exclusive weekend accommodation or Chisolm's dining cave experiences available now.
The ATO's cyber security checklist +++
Trumans Chartered Accountants
Trumans November Newsletter now available. What does the "full expensing" write-off deduction mean for business?
La Casetta
La Casetta
A new luxury cottage just listed for your summer stay in Leura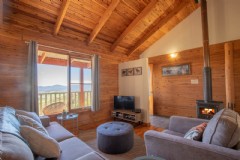 The perfect place to relax this summer
Melaleuca Mountain Retreat
Views that will leave you breathless, a place to relax. Melaleuca Mountain Retreat offers the perfect getaway !!
See also: