Blue Mountains News
The Mountains are Alive with The Sound Of Music
Source: Hon. Shayne Mallard Member of the Legislative Council
Archived 12 Jun 2018
- Posted: 15 Apr 2018
The Blue Mountains Youth Band will hone its skills and reach new audiences in 2018 thanks to a share of $27,200 in funding announced on Thursday by Liberal MLC Shayne Mallard and Minister for the Arts Don Harwin.
The Blue Mountains Youth Band is amongst 23 community brass and concert bands across the state sharing 2018 Community Band Development Grants Program funding from the NSW Government.
It will use its funding of $1000 to fund a skills development day for the band led by professional and experienced tutors, culminating in a performance that will be recorded for training purposes.
Liberal Member of Parliament and Blue Mountains resident Shayne Mallard said, "The Blue Mountains Youth Band is a very much-loved part of our region. To know that they can improve and extend their offering through this funding is fantastic and I look forward to hearing from the band throughout the year."
Minister for the Arts Don Harwin said that volunteer bands play a great role in building local community spirit across NSW regions, and are a familiar placement in many areas.
"These bands bring together committed and passionate musicians to create the reliable fixtures that we see across so many communities in the state," Mr Harwin said.
"Investment into skills development, workshops, concerts, recordings and guest appearances helps us to keep this enthusiasm alive, rewarding volunteer dedication to create impassioned music with more excitement than ever."
This article archived 12 Jun 2018
Recent News
What's New
Santa Delivered Goodies 4 Kids & Adults
Blue Mountains Limousines & Vintage Cadillacs
Hampers crammed with Blue Mountains-made delicacies to children or adults at any address in the local region.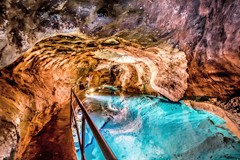 Jenolan Caves have reopened some caves
Jenolan Caves
Exclusive weekend accommodation or Chisolm's dining cave experiences available now.
The ATO's cyber security checklist +++
Trumans Chartered Accountants
Trumans November Newsletter now available. What does the "full expensing" write-off deduction mean for business?
La Casetta
La Casetta
A new luxury cottage just listed for your summer stay in Leura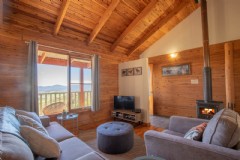 The perfect place to relax this summer
Melaleuca Mountain Retreat
Views that will leave you breathless, a place to relax. Melaleuca Mountain Retreat offers the perfect getaway !!
See also: