Blue Mountains News
The Little Black Dress - Friends of the Gallery and Cavalcade of History and Fashion Presentation
Source: Penrith Regional Gallery
Archived 17 Dec 2019
- Posted: 19 Oct 2019
Every woman must have a Little Black Dress (LBD) which can be worn time and again, to any occasion, just change the accessories. Find out when this essential fashion item originated and see the change in the silhouette over the decades from the late 19th century to today.
Better than a fashion parade, these presentations are a rare opportunity to see examples of original clothing and accessories of historical significance and hear stories and anecdotes of the amazing women and men who wore these clothes.
A Cavalcade presentation is a themed talk and includes examples from the collection with commentary. Items are carried amongst the audience, allowing a closer look at pieces from the collection.
The Cavalcade of History and Fashion is a museum with a collection of original historic clothing and accessories with provenance, dating from the 1700s preserving Australia's social and fashion history.
Tickets are limited and sell quickly. Please book and pay for your tickets and to reserve your seats in advance. Tickets are $45 each for non-members and can be paid for with cash in person or card over the phone by Wednesday 23 October.
Presented by The Cavalcade of History and Fashion & The Friends of Penrith Regional Gallery, Home of the Lewers Bequest
---
The Little Black Dress Friends of The Gallery and Cavalcade of History and Fashion Presentation
Date:
Sunday 27 October, 2019
Time:
4pm
Venue:
Penrith Regional Gallery, 86 River Road, Emu Plains
Tickets:
$40 (Friends Members)
$45 (Non-members)
Tickets include cocktail food and drinks after 5pm
Please wear your own Little Black Dress or Smart Attire!
Bookings essential. Payment to be made at time of booking. Please email gallery@penrith.city or call 4735 1100 to book.
This article archived 17 Dec 2019
Recent News
What's New
Katoomba Ghost Bus Tour
Blue Mountains Mystery Tours
Join Paranormal Pete on the Ghost Bus to investigate the reports of Ghosts & Hauntings in Blue Mountains. 0418 416 403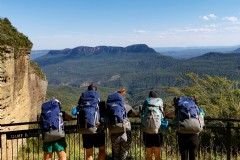 We are open!
Freeland Hiking Co.
Come and explore the mountains with us on a day-tour in the Blue Mountains.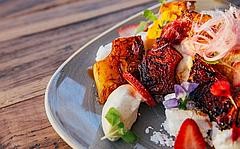 Lindsay's Cafe: Beautiful & Relaxing
Lindsay's Cafe
Join us for Breakfast or Lunch. Open from 9am weekends. 10am weekdays @ the Norman Lindsay Gallery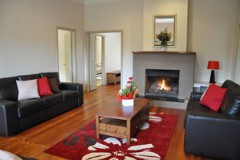 Autumn Getaway
Sophia's of Leura
Come and see the beautiful colours in Leura this Autumn. Book now for your escape.
Spa, slow combustion fire place, BBQ
Blue Gum House
$480 special this weekend for 2 adults, linen included. + $30 per additional person, per night !
See also: