Blue Mountains News
Task Force 72 Commemorates 20 Years of Model Ships
Source: Blue Mountains City Council
Archived 19 Feb 2018
- Posted: 20 Dec 2017
The Task Force 72 Scale Model Ship Association celebrated their annual regatta last month at Wentworth Falls Lake, 20 years on from their formation in 1997.
At the first regatta there were about 20 model ships. Today the group has about 450 at bases across Australia and internationally, as well as 150 members.
Blue Mountains Councillor Romola Hollywood attended the annual regatta and accepted a plaque commemorating the long association of Council and Task Force 72.
Cr Hollywood said: "It is fantastic that Wentworth Falls Lake is the place where Taskforce 72 has been meeting for the past 20 years for their regatta. I know many local community members appreciate the craftsmanship and many hours of work that goes into building the ships and to see them sailing on the lake is wonderful."
President of Task Force 72 Tony Page said: "We are fortunate to have 20-plus years of association with and support from the Blue Mountains City Council."
"This is an achievement that I'm sure most of the guys at the initial regatta in 1995 wouldn't have contemplated happening."
The Task Force was borne over a few drinks by Russ French, a decommissioned Senior Navy Officer and Allan Pew, a master pattern maker.
Task Force 72 have introduced several awards to their event, including the Bravo Zulu (well done) award, the Newbie Award and the Homer Award (given to an individual for an incident that may have occurred throughout the regatta).
This article archived 19 Feb 2018
Recent News
What's New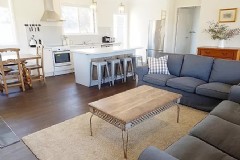 Summer sale at Kilbeggan Cottage!
Kilbeggan Cottage
Enjoy 20% off if you stay between Friday 8th January and Thursday 11th February.
Valentine Day Cadillac tour + Rose $150
Blue Mountains Limousines & Vintage Cadillacs
1929 "The Gatsby" era Limousine Experience - 30 mins Plus a Rose. "Jump in the back seat of my Cadillac !!"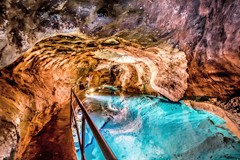 5 Caves Open with Small Tour Groups
Jenolan Caves
Booking Essential. Bring a facemask and enjoy exclusive small tour groups.
School Holidays Are Here!
Federation Gardens and Possums Hideaway
Family friendly, fully self contained cottages on offer
Enjoy a cottage in the Blue Mountains
Matildas Of Leura
Enjoy a comfortable stay in this delightful self-contained 3 bed cottage only minutes from Leura Mall
See also: