Blue Mountains News
Swampcare Wages War on Himalayan Honeysuckle
Source: Lithgow City Council
Archived 4 Jun 2018
- Posted: 7 Apr 2018
The war to eradicate the Himalayan Honeysuckle is well and truly underway thanks to our Swampcare day volunteers – however, the battle continues!
Council wishes to thank enthusiastic volunteers who came along to the Swampcare day last Thursday 29 March to help Clarence-Dargan-Bell Landcare and project partners in the crusade to eradicate Himalayan Honeysuckle from Browns and Kerma Crescent Swamps.
Landcare Coordinator Rechelle Fisher said, "It was wonderful to see so many passionate community members come along to help with our crusade to eradicate Himalayan Honeysuckle from our local upland swamps. Swamps are not easy places to work; but the effort is worth it to protect these precious threatened ecological communities and the unique species, such as the threatened Blue Mountains Water Skink and Giant Dragonfly, that depend on them."
Himalayan Honeysuckle or Leycesteria formosa (pictured) is a woody weed that invades local swamps. It forms dense thickets that outcompetes native vegetation; turning a swamp into a weedy forest not suitable habitat for many native animals.
Early autumn is a critical time to undertake the eradication work as the Honeysuckle is just starting to set flower and seed.
The Swampcare day crusaders got stuck in to dealing with the Honeysuckle infestation at Browns Swamp. Unfortunately, the extent of the invasion was worse than expected and there is still much to do to win this war!
These Honeysuckle battling volunteers will not be easily discouraged and another working day is being held Tuesday 10th April from 12.30-3pm. So please come along next to help us fight the good fight - your help is urgently needed.
---
The Next Himalayan Honeysuckle Battle
Date:
Tuesday 10th April 2018
Time:
12.30-3pm
Venue:
Meet at Kerma Crescent Swamp, Clarence.
Bring:
Long pants, long-sleeved top, enclosed footwear (preferably gumboots if you have them) and hat are essential.
Register:
Register for the event by Monday 9th April with Council's Environment Department Landcare Coordinator Rechelle Fisher on (02) 6354 9999 or email to register your interest to Rechelle.Fisher@lithgow.nsw.gov.au
Afternoon tea, tools, gloves, equipment and training will be provided on the day.
This article archived 4 Jun 2018
Recent News
What's New
Santa Delivered Goodies 4 Kids & Adults
Blue Mountains Limousines & Vintage Cadillacs
Hampers crammed with Blue Mountains-made delicacies to children or adults at any address in the local region.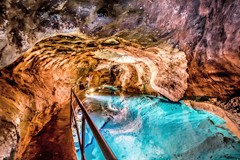 Jenolan Caves have reopened some caves
Jenolan Caves
Exclusive weekend accommodation or Chisolm's dining cave experiences available now.
The ATO's cyber security checklist +++
Trumans Chartered Accountants
Trumans November Newsletter now available. What does the "full expensing" write-off deduction mean for business?
La Casetta
La Casetta
A new luxury cottage just listed for your summer stay in Leura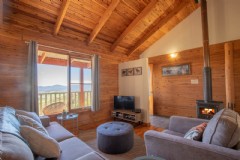 The perfect place to relax this summer
Melaleuca Mountain Retreat
Views that will leave you breathless, a place to relax. Melaleuca Mountain Retreat offers the perfect getaway !!
See also: