Blue Mountains News
Summer School Holiday Workshops at The Joan
Source: Joan Sutherland Performing Arts Centre | Penrith Regional Gallery & The Lewers Bequest
Archived 14 Feb 2018
- Posted: 18 Dec 2017
The Joan offers specialised school holiday workshops in theatre and dance for budding performing artists to experience costume making, story-telling, voice, movement or dance skills.
Kids aged 8 to 12 can learn Costume Making with teaching artist Tania Rose. In this hands-on workshop, kids participate in the design process and learn how to make costumes from recycled and found materials, using basic sewing techniques. Storytelling workshops with teaching artist Emilia Stubbs-Grigoriou explore play-building and story structure and use acting techniques including improvisation and character development.
Costume and Storytelling Workshops - 8 to 12 years
23-25 January, 9am-4pm each day
Fees: $60 per day, $162 for 3-day package.
For teens 13 to 18 there are two specialised workshops aimed at developing voice and movement theatre skills.
Voice Workshops conducted by teaching artists Linda Nicholls-Gidley will help develop young voices for the stage.
Expressive Voice (23 Jan 10am – 12.30pm): explore vocal range and communication through 'vocal perspectives' exercises, using modern and classical text.
Shakespeare's Voice (23 Jan 1 - 3pm): find your "own" voice for Shakespeare.
Sensory Exploration of Sound (24 Jan 10am – 12.30pm): explore an amazing range of sounds and how to make them without harming your voice.
Accents for Acting (24 Jan 1-3pm): develop a system to acquiring an accent - a skill required of many actors.
Movement Workshops will have teens advance, assault and en garde, all without harm in the Stage Combat workshop and the Physical Theatre workshop will cover devising and character development.
Stage Combat (22 January 10am – 3pm) Learn safety aspects, rules of engagement and basic skills to create the illusion of armed and unarmed stage combat with local experts Swordplay Movement Crew.
Physical Theatre Characterisation (23 Jan 10am – 3pm) teaching artist, Goldele Rayment introduces techniques to create unique and defined characters and communicate through body gestures to portray emotion or convey a story.
Physical Theatre Devising (24 Jan 10am – 3pm) covers viewpoints and composition techniques in order to generate bold theatrical work quickly and collaboratively.
Voice & Movement Workshops 13 to 17 years
22-24 January, 10am – 3pm each day.
Fees vary based on choices: $60 per day, $162 for the 3-day package. Visit the website for fee structure.
For all theatre making workshops, participants can join for single or multiple days of the program.
Dance, dance, dance under the direction of professional teachers and choreographers. Designed for girls and boys, 8-16-with some previous experience. Covering a variety Contemporary, Lyrical, Jazz and Hip Hop/Street, Sydney Dance Company holiday workshops offer an exciting and supportive environment to improve technique and learn new routines.
8 to 11 years 15 &16 January
12 to 16 years 17 & 18 January
10am-4pm each day
Fee: $170 per two-day workshop conducted by the Sydney Dance Company at The Joan. There are no one-day options for Sydney Dance Company workshops.
Book your kids in for a fun time and the opportunity to develop skills with professional teachers of voice, dance and theatre.
---
Summer school holiday workshops at The Joan, Theatre and Dance, Ages 8 to 18 years
This article archived 14 Feb 2018
Recent News
What's New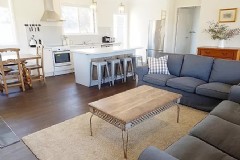 Summer sale at Kilbeggan Cottage!
Kilbeggan Cottage
Enjoy 20% off if you stay between Friday 8th January and Thursday 11th February.
Valentine Day Cadillac tour + Rose $150
Blue Mountains Limousines & Vintage Cadillacs
1929 "The Gatsby" era Limousine Experience - 30 mins Plus a Rose. "Jump in the back seat of my Cadillac !!"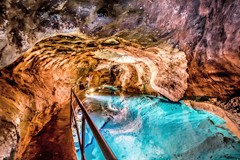 5 Caves Open with Small Tour Groups
Jenolan Caves
Booking Essential. Bring a facemask and enjoy exclusive small tour groups.
School Holidays Are Here!
Federation Gardens and Possums Hideaway
Family friendly, fully self contained cottages on offer
Enjoy a cottage in the Blue Mountains
Matildas Of Leura
Enjoy a comfortable stay in this delightful self-contained 3 bed cottage only minutes from Leura Mall
See also: