Blue Mountains News
Blackheath Golf Results Wednesday 8th May - Saturday 11th May 2019
Source: Blackheath Golf Club
Archived 13 Jul 2019
- Posted: 13 May 2019
Contact Darrin's friendly Pro Shop for a game on the Mountains' premium golf course on 47875643, competitions available all weekend.
BLACKHEATH MEN
Wednesday 8th May, weekly Single Stableford and 2BBB. The singles winner was John Bromhead (7) with 37 points; runner-up went to Geoff Hilder (23) on 35. Jim Walsh (20) and Geoff Hilder won the 2BBB with 44 points over Sam Gray (13) and John Bromhead on 43. Nearest the Pin on 17 went to Karl Munchow @ 450cm.
Saturday 11th May was our Monthly Medal and Annual Gold Medal playoff with Single Stableford in conjunction sponsored by Michael Campbell. Medal winner for May and Gold Medallist was prolific Medal winner, Roy Najjar (33) with 65 nett over Michael Campbell (11) with 67. Scratch prize, sponsored by Ossie Antaw was Ian (Eagle) Evans (4) with 74. There was also a playoff for the April Medal which was won by Alistair Campbell (9) with 75 nett. The Stableford winner was Stephen Tolhurst (10) with 36 points on countback. Nearest the Pins were as follows, 2nd (Blue Mountains Plantation Shutters and Cabinetmaking), Ben Cameron @ 94cm, 5th (Leading Edge Computers, Katoomba), Mark Allen @ 159cm, 7th (SiLLY MiLLY Kids Clothing), Graham Dowdell @ 527cm, 13th (Blue Mountains Escapes), Roger Pierce @ 266cm, 14th (Scully Legal), Ben Cameron @ 358cm and 17th (Ben Cameron), Ossie Antaw @ 180cm. Balls went to 72 on c/b in the stroke and 35 in the Stableford.
BLACKHEATH WOMEN
Saturday 11th May was the Monthly Medal which was won by Cindy Fitzgerald (16) with 75 nett; Carrie Soady (26) was runner-up with 76.
MEDLEY
John Nankervis won the Friday 9 hole challenge with a great score of 21 points in very testing conditions.
This article archived 13 Jul 2019
Recent News
What's New
Katoomba Ghost Bus Tour
Blue Mountains Mystery Tours
Join Paranormal Pete on the Ghost Bus to investigate the reports of Ghosts & Hauntings in Blue Mountains. 0418 416 403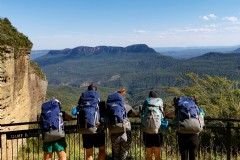 We are open!
Freeland Hiking Co.
Come and explore the mountains with us on a day-tour in the Blue Mountains.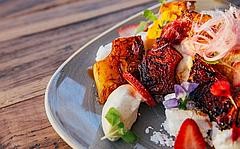 Lindsay's Cafe: Beautiful & Relaxing
Lindsay's Cafe
Join us for Breakfast or Lunch. Open from 9am weekends. 10am weekdays @ the Norman Lindsay Gallery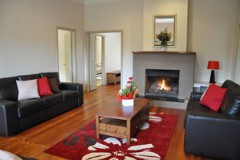 Autumn Getaway
Sophia's of Leura
Come and see the beautiful colours in Leura this Autumn. Book now for your escape.
Spa, slow combustion fire place, BBQ
Blue Gum House
$480 special this weekend for 2 adults, linen included. + $30 per additional person, per night !
See also: