Blue Mountains News
Blackheath Golf Results Wednesday 24th June - Saturday 27th June 2020
Source: Blackheath Golf Club
Posted: 29 Jun 2020
BLACKHEATH MEN
Wednesday, 24th June, Single Stableford and 2B Aggregate. The course played tough and cold today and Joe Landsberg (12) defied the weather and his age to score 35 points, to take the win over another one of our long-time members, Graham Jones (19) with 34. Graham also combined with Peter White to score 64 points and win the 2B Aggregate, balls to 31 points.
Saturday 27th June, Winter Cup, Single Stableford sponsored by Martin Green. The Winter Cup forms part of our annual Four Seasons Cup with generous sponsorship from Mike Gregg & Martin Green. Ian Fitzgerald (12) won the event with a great score of 40 points over Barry Simpson (10) on 39, Johnathon Van-Veen (2) and Tulipan Badonski (15) filled 3rd and 4th place respectively with 38 points on c/b, balls went to 32 points.
BLACKHEATH WOMEN
Thursday 25th June, Single Stableford. The Ladies braved a cold and windy Blackheath day with Karen Tolhurst (38) taking home the prize, posting a good round of 36 points over Sandra Draper (31) with 34, balls to 28 points. Well done to all players for turning up and supporting the club!
Saturday 27th June, Presidents Cup Stroke event with Jean Simpson (33) taking the honours with 67 nett over Roslyn Starkey (42) with 72 on count back, balls to 75 nett.
Covid restrictions are easing again from the 1st July so get your name down for a round of golf and help our great club get back on track, contact Darrin's friendly Pro Shop on 47875643 to organise a tee time.
Recent News
What's New
Have you insured against cyber crime?
Trumans Chartered Accountants
Think your business too small or data & information isn't important enough to be targeted by hackers? Think again!
Yulefest Stretch Limousine Transfers
Blue Mountains Limousines & Vintage Cadillacs
Enjoy our Winter Magic Yulefest in the Blue Mountains. Let us drive you in our Luxury Stretch Limousine. 0400500542
Counselling - Sandplay & Art Therapies
Karen Curran - The Heart of Us
When words are not enough. All ages. Gentle processes to change the effects of anxiety, worry, trauma, grief, stress.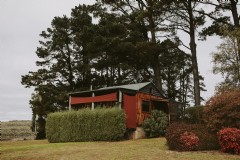 Last minute weekend
Seclusions
Due to a cancellation we have a rare 2 or 3 night weekend stay available tonight, tomorrow and Sunday. Call 6355 6300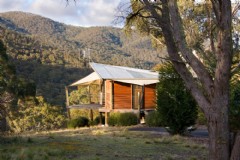 Indulge and relax in our Wilderness Spa
Eagle View Escape
See also: