Blue Mountains News
Blackheath Golf Results Wednesday 22nd January - Saturday 25th January 2020
Source: Blackheath Golf Club
Archived 28 Mar 2020
- Posted: 4 Feb 2020
BLACKHEATH MEN
Wednesday 22nd January, Midweek Single Stableford and 2BBB. Winner of the singles event was Stuart Brown (10) with 41 points on count back over Dean Evans (10). In the 2B it was Ben Cameron (7) and Roger Saxton (14) with 48 points on count back over Ray Stanford (36) and Shane Murphy (3). Nearest the pins went to Jim Walsh @ 10 cm on the 5th and Dean Evans @ 49 cm on the 17th and balls went to 34 points.
BLACKHEATH MEDLEY
Saturday 25th January Single Stableford and 2BBB sponsored by Geoff Hilder and Jim Walsh. Singles winner with a great score of 43 points was Jason Duke (13). Andrew Lawson (11) combined with Jason to win the 2B with 48 points. Rebecca Brown (27) won the Ladies division with 33 points and Andrew Lawson claimed the scratch with 30 points (scr). Nearest the pins were as follows; 2nd (Blue Mountains Plantation Shutters and Cabinetmaking), Cindy Fitzgerald @ 300 cm, 5th (Leading Edge Computers, Katoomba), Cindy Fitzgerald @ 70 cm, 7th (SiLLY MiLLY Kids Clothing), Steve Caswell @ 281 cm, 13th (Roger and Etsuko Saxton), Andrew Lawson @ 481 cm, 14th (Scully Legal), Ossie Antaw @ 154 cm, 17th (Ben Cameron), Roger Pierce @ 129 cm. Roger and Cindy (5th) won their respective pro pins with these great shots!. Balls went to 33 on c/b and we welcomed visitors from Killara, Moorina and NSW. Let's all get together to help our great club through this difficult season, get your name down for next weeks rescheduled Summer Cup which is the first event of the Vivaldi (4 Seasons) series, ring Darrin's friendly Pro Shop on 47875643 to arrange a tee time.
This article archived 28 Mar 2020
Recent News
What's New
Have you insured against cyber crime?
Trumans Chartered Accountants
Think your business too small or data & information isn't important enough to be targeted by hackers? Think again!
Yulefest Stretch Limousine Transfers
Blue Mountains Limousines & Vintage Cadillacs
Enjoy our Winter Magic Yulefest in the Blue Mountains. Let us drive you in our Luxury Stretch Limousine. 0400500542
Counselling - Sandplay & Art Therapies
Karen Curran - The Heart of Us
When words are not enough. All ages. Gentle processes to change the effects of anxiety, worry, trauma, grief, stress.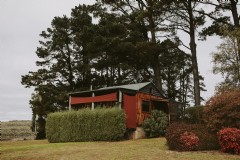 Last minute weekend
Seclusions
Due to a cancellation we have a rare 2 or 3 night weekend stay available tonight, tomorrow and Sunday. Call 6355 6300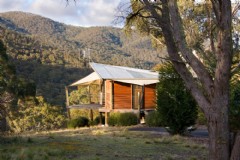 Indulge and relax in our Wilderness Spa
Eagle View Escape
See also: