Blue Mountains News
Blackheath Golf Results Wednesday 18th November - Saturday 21st November 2020
By Blackheath Golf Club
Archived 23 Jan 2021
- Posted: 23 Nov 2020
Blackheath Men….Wednesday 18th November dawned with drizzle and fog which lifted later in the morning to reveal a lovely sunny day although many of us early starters endured the ordinary conditions.The winner of our popular midweek competition was John Hollis (20) with 39 points ahead of Carlos Donoso (12) on 38 points. The 2 Ball Better Ball went to Peter Bamford and Phil Stricke on 47 points ahead of Roger Pierce and Carlos Donoso with 44 points on a countback. Nearest the pin on the 5th went to Trevor Thomas at 74 cms and on the 17th now sponsored by Steve Tolhurst also going to Trevor Thomas at 196 cms. Balls went to 35 points on a countback.
Saturday 21st November was our annual Jack Burrows Medley Rhododendren Classic sponsored by the Burrows family. The winner of the Ladies single Stableford was Kerry Wynne (36) with a great round of 44 points while the winner of the mens single Stableford was Greg Nankervis (26) with an equally great round of 46 points. The winners of the 2 Ball Multiplier were Mark Allen and Ros Allen with 90 points ahead of the Nankervis father and son duo of Greg Snr and Greg Jnr with 85 points.The winner of the Burrows Junior Medal was Lachlan Cullen (6) with 37 points.Nearest the pins went to….on the BJR Climbing Equipment sponsored 2nd to Stephen Caswell at 113 cms, on the Leading Edge Computer sponsored 5th to Cindy Fitzgerald at 8 metres, on the Monocure 3D sponsored 7th to Ian Fitzgerald at 280 cms,On the Victor Kanjian sponsored 13th to Mick Lonergan at 131 cms, on the Ken Scully sponsored 14th to Ray Walton at 550 cms and on the Ben Cameron sponsored 17th to Peter Cullen at 90 cms with the propin remaining intact and jackpotting to next week. Balls went to 37 points for the ladies and for the men to 35 points on a countback.
Blackheath Ladies….Thursday 19th November was a Single Stableford sponsored by Sandra Draper. The winner was Mandy McAlister (29) with 38 points on a countback from Ros Allen (43) also on 38 points on a countback.Nearest the pin on the 7th sponsored by the Loneragan Family to Ros Allen,and on the 13th sponsored by Karen Tolhurst to Yvonne Murray and on the WGB sponsored 17th to Yvonne Murray. Balls went to 33 points.
Monday 16th November…The Ladies new 9 hole Monday competition is proving to be a success with the field growing each Monday. The winner was Ros Allen(43) but not for long ! with a great 27 points.
This article archived 23 Jan 2021
Recent News
What's New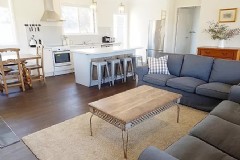 Summer sale at Kilbeggan Cottage!
Kilbeggan Cottage
Enjoy 20% off if you stay between Friday 8th January and Thursday 11th February.
Valentine Day Cadillac tour + Rose $150
Blue Mountains Limousines & Vintage Cadillacs
1929 "The Gatsby" era Limousine Experience - 30 mins Plus a Rose. "Jump in the back seat of my Cadillac !!"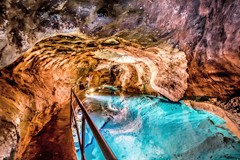 5 Caves Open with Small Tour Groups
Jenolan Caves
Booking Essential. Bring a facemask and enjoy exclusive small tour groups.
School Holidays Are Here!
Federation Gardens and Possums Hideaway
Family friendly, fully self contained cottages on offer
Enjoy a cottage in the Blue Mountains
Matildas Of Leura
Enjoy a comfortable stay in this delightful self-contained 3 bed cottage only minutes from Leura Mall
See also: