Blue Mountains News
Blackheath Golf Results Wednesday 17th June - Saturday 20th June 2020
Source: Blackheath Golf Club
Posted: 22 Jun 2020
Wednesday 17th June, Single Medley Stableford with 2B Aggregate, the 2B was won by two of our tireless helpers, Barry Simpson and Mick Lonergan with 36 points each, a great effort in the miserable conditions. John Beahan (Wentworth Falls) won the singles with 39 points over Cody Clark with 37. Balls to 31 points.
Thursday 18th June, The Ladies held a Single Stableford which was won by Louise Stevenson (Killara 8) with a very impressive 39 points, edging out Christine Rhind (25) with 38. Balls went to 30 points in a good turnout for the midweek competition.
Saturday 20th June, Medley Single Stableford and 2BBB. Yvonne Murray (29) with a great performance, scoring 36 points, won the Ladies' event. The Men's section was won by Karl Munchow (12) with an impressive 40 points! Greg Nankervis snr. (27) and Kel Lampton (23) combined for 48 points to win the 2BBB. Balls went to 33 points on count back for the men and 31 for the ladies. We had an impressive field of 93 starters so let's get it over the ton next week and keep our great club going onward and upward! Call Darrin's friendly Pro Shop on 47875643 to organise a tee time.
Recent News
What's New
Have you insured against cyber crime?
Trumans Chartered Accountants
Think your business too small or data & information isn't important enough to be targeted by hackers? Think again!
Yulefest Stretch Limousine Transfers
Blue Mountains Limousines & Vintage Cadillacs
Enjoy our Winter Magic Yulefest in the Blue Mountains. Let us drive you in our Luxury Stretch Limousine. 0400500542
Counselling - Sandplay & Art Therapies
Karen Curran - The Heart of Us
When words are not enough. All ages. Gentle processes to change the effects of anxiety, worry, trauma, grief, stress.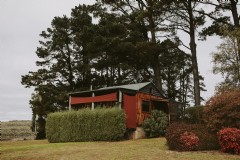 Last minute weekend
Seclusions
Due to a cancellation we have a rare 2 or 3 night weekend stay available tonight, tomorrow and Sunday. Call 6355 6300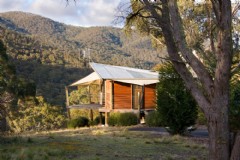 Indulge and relax in our Wilderness Spa
Eagle View Escape
See also: