Blue Mountains News
Blackheath Golf Results Wednesday 16th October - Saturday 19th October 2019
Source: Blackheath Golf Club
Archived 21 Dec 2019
- Posted: 21 Oct 2019
BLACKHEATH MEN
Wednesday 16th October, Midweek Single Stableford and 2BBB. Winner was Paul Jones (21) with 41 points on count back over Ben Cameron (9). Steve Caswell (18) and Joseph Landsberg (11) combined to win the 2B with 47 points, edging out Paul Jones and Ray Stanford (36) on 46. Nearest the pins went to Michael Mole on the 5th @ 490 cm and Greg McDonald on the 17th @ 263 cm. Balls to 35 points on c/b.
Saturday 19th October, Irish Team Stableford, Singles in conjunction, sponsored by Garry Way and Rob Dempsey. Winners of the teams event in very windy conditions were Stuart Brown, Don Griffiths, Larry Manning and Peter White with 88 points, Peter Bamford (17) took out the singles with 38 points and John Nankervis (33) was runner-up with 37. Nearest the Pins were as follows; 2nd (Blue Mts Plantation Shutters and Cabinetmaking), Ian Fitzgerald @ 640 cm, 5th (Leading Edge Computers, Katoomba), Robbie Feyder @ 180 cm, 7th (SiLLY MiLLY Kids Clothing), Karl Munchow @ 10 cm! 13th Roger and Etsuko Saxton), wind took the sheet! 14th (Scully Legal), Dave Robertson @ 450 cm and 17th (Ben Cameron ), Roger Saxton @ 160 cm, balls went to 33 on c/b and we had visitors from Toukley, Warringah and Wentworth Falls.
BLACKHEATH WOMEN
Saturday 19th October, Single Stableford sponsored by Louise Stevenson. Sandra Draper (25) was the winner with 34 points on count back over Amanda McAlister (27), Cindy Fitzgerald picked up nearest the pin on the 2nd (G & P Loneragan) and the 7th and Judy Dine won the 17th (New Age Kitchens), Vegie Patch hole 13 went to Diane Pease.
This article archived 21 Dec 2019
Recent News
What's New
Katoomba Ghost Bus Tour
Blue Mountains Mystery Tours
Join Paranormal Pete on the Ghost Bus to investigate the reports of Ghosts & Hauntings in Blue Mountains. 0418 416 403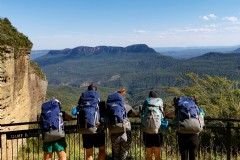 We are open!
Freeland Hiking Co.
Come and explore the mountains with us on a day-tour in the Blue Mountains.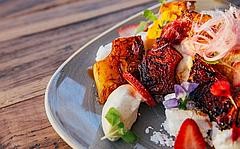 Lindsay's Cafe: Beautiful & Relaxing
Lindsay's Cafe
Join us for Breakfast or Lunch. Open from 9am weekends. 10am weekdays @ the Norman Lindsay Gallery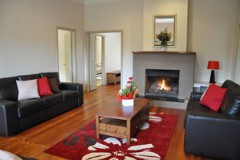 Autumn Getaway
Sophia's of Leura
Come and see the beautiful colours in Leura this Autumn. Book now for your escape.
Spa, slow combustion fire place, BBQ
Blue Gum House
$480 special this weekend for 2 adults, linen included. + $30 per additional person, per night !
See also: