Blue Mountains News
Blackheath Golf Results Wednesday 16th December - Saturday 19th December 2020
By Blackheath Golf Club
Posted: 21 Dec 2020
Blackheath Men…Wednesday 16th December was Midweek time on the Mountains premier golf course. The winner of the Single Stableford was long time supporter and our Pro-Am sponsor…Ian Fitzgerald with 38 points . The 2BBB went to the young brigade of Josh Thomas and Blake Ranse with 44 points . Nearest the pin on the 5th went to Karl Munchow and on the Steve Tolhurst sponsored 17th to Phil Stricke. Balls went to 34 points on a countback. Come along and have a hit each Wednesday for a chance to win club vouchers and just enjoy the course call Darrin or jack on 47875643.
Saturday 19th December was the Annual Christmas 4 person Medley Ambrose sponsored by the Nankervis Family and Brett Daly. The winners were Chris Baker, Sam Gray, Andrew Komma and John Nankervis playing off a handicap of 8 and finishing with a respectable 51.4 ahead of Monty VanVeen, Jon VanVeen,Brendon VanVeen and Brett Scanlon playing off a handicap of 6 and finishing with an equally respectable 52.5.Nearest the pin on the BJR Climbing and Equipment sponsored 2nd went to Rua Kenny at 283 cms, on the Monocure 3D sponsored 7th to Brett Scanlon at 520 cms, on the Victor Kanjian sponsored 13th to Jim O'Keefe at 108 cms, on the Ken Scully sponsored 14th to club professional ,Darrin Walden at 64 cms and on the Ben Cameron One Five Five sponsored 17th to Brad Evans at 178 cms. Balls went to 54.1 and a great day in very average conditions was had by all. On behalf of the Board of Directors and Darrin,Cynthia and Jack from the proshop and the Bar Staff and Bistro we wish our members one and all the Compliments of the Season and look forward to a bigger and better 2021. Remember New Years Eve at the club book now to avoid disappointment.
Blackheath Ladies…Thursday 17th December was the closing day and Christmas luncheon for the ladies with the Yvonne Murray sponsored Summer Comp continuing over the Summer months before the resumption of the Ladies competition in Fubruary 2021. The golf was sponsored by Karen Tolhurst and was a 9 hole competition with only 3 clubs and a putter allowed. The winner was Rebecca Brown (28) with 20 points ahead of Rhonda Lonergan (23) with 18 points on a countback. Balls went down to 15 points.The putting competition sponsored by Darrin's proshop was won by Nola Lavers in a playoff with Rhonda Lonergan coming in second. A Christmas luncheon was held after golf with beautiful Christmas fare served by the club caterers.
Recent News
What's New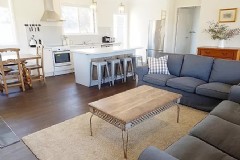 Summer sale at Kilbeggan Cottage!
Kilbeggan Cottage
Enjoy 20% off if you stay between Friday 8th January and Thursday 11th February.
Valentine Day Cadillac tour + Rose $150
Blue Mountains Limousines & Vintage Cadillacs
1929 "The Gatsby" era Limousine Experience - 30 mins Plus a Rose. "Jump in the back seat of my Cadillac !!"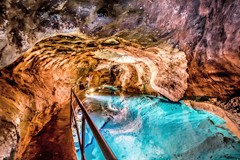 5 Caves Open with Small Tour Groups
Jenolan Caves
Booking Essential. Bring a facemask and enjoy exclusive small tour groups.
School Holidays Are Here!
Federation Gardens and Possums Hideaway
Family friendly, fully self contained cottages on offer
Enjoy a cottage in the Blue Mountains
Matildas Of Leura
Enjoy a comfortable stay in this delightful self-contained 3 bed cottage only minutes from Leura Mall
See also: