Blue Mountains News
Blackheath Golf Results - Wed 1st to Sat 4th Jun
By Blackheath Golf Club
Posted: 7 Jun 2022
Blackheath Ladies… Thursday 2nd June was the Blackheath Ladies Open played as a 2 Person Ambrose over 16 holes. The winners in division 1 were Rebecca Brown and Mary Petkevitch with a nett score of 56.75 ahead of Andrea Ryder and Jannine Smith with 59.5 nett. The winners of Division 2 were Jenny Meaney and Chris Rhind with 62.5 nett ahead of Lesley Robinson and Louise Aaron with 62.75 nett.Division 1 Nearest the pin s went to Andrea Ryder on the 2nd hole, to Young Do on the 7th hole and to Rebecca Brown on the 14th hole. Division 2 Nearest the Pins went to Lynn Siebels on the 5th hole, to Tracey Lindsay on the 13th hole and to Chris Amery on the 17th hole. The Straightest Drive went to Yvonne Murray
Saturday 4th June was a Single Stableford sponsored by Roz Starkey. On a cold and windy day the spoils went to Rebecca Brown (24) with 27 points ahead of Ros Allen (34) with 24 points. Nearest the pin on the Loneragan Family sponsored 5th hole went to Rebecca Brown, on the 13th hole to Rhonda Lonergan and on the New Age Kitchen sponsored 17th hole to Cindy Fitzgerald. Next Saturday TBA.
Blackheath Men…Wednesday 1st June play was abandoned due to weather conditions. Saturday 4th June was a Single Stableford and 2BBB over 16 holes. The winner of the Single event was Jon Still (20) with 32 points in cold windy conditions. The 2 Ball Better Ball went to Michael Mole (11) and John Hollis (19) with 37 points. Nearest the pin on the BJR Climbing Equipment sponsored 2nd hole went to Christo Macartney at 630 cms, on the Leading Edge Computer sponsored 5th hole to W.Oldfield at 189 cms, on the Monocure 3D sponsored 7th hole to A.Oldfield at 439 cms and on the Kerry Wynne sponsored 13th hole to C.Oldfield at 277 cms the Ken Scully sponsored 14th hole went to Al Campbell at 550 cms and the Tonkin Family sponsored 17th hole went to Paul Rowe at 260 cms. Balls went to 28 points. Next Saturday's competition format TBA.
Recent News
What's New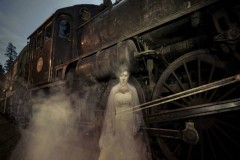 School holidays Mt Vic Museum Ghost Tour
Blue Mountains Mystery Tours
Join Paranormal Pete to investigate the reports of Ghosts at the Railway Museum, 8th, 14th & 16th JULY.
Christmas in July Lunch Series at Kyah
Kyah - Boutique Hotel
Enjoy one of the best roast lunches in the Blue Mountains for the Christmas in July lunch series at Blaq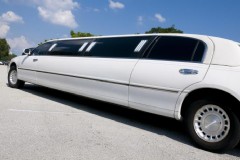 Sydney to Blue Mountains Lux Transfers
Blue Mountains Limousines & Vintage Cadillacs
Luxury transport btw Sydney Airport and the Blue Mountains $385 Max 4 Passengers - Stretch Limo Available
Escape to the Blue Mountains
Federation Gardens and Possums Hideaway
Toast marshmallows around the cosy firepit.
NSW Parents/Stays vouchers now accepted
Seclusions
NSW Parents/Stays vouchers now accepted, one weekend stay for 2022 this weekend. Get in quick so you don't miss out.
See also: