Blue Mountains News
Blackheath Golf Results - Wed 17th Nov to Sat 20th Nov
By Blackheath Golf Club
Posted: 23 Nov 2021
ICF Legends Pro-Am… The 2021 Legends Pro-Am proudly sponsored by local members Ian and Cindy Fitzgerald's ICF Haulage was played at Blackheath Golf and Community Club on Friday 19th November after the successful opening of the 3 redesigned holes on the Thursday afternoon prior with 60 members turning up to play the 4 hole event. The Pro-Am was played over the new course with a number of renowned professionals participating. The winners were Steve Conran who could almost be called a local being born in Lithgow with his home being Orange along with Sydney based Professional Anthony Summers who both had fine rounds of 66. The Team Winners were well known Professionals Mike Harwood and Guy Wall ably supported by Club members Mike Gregg and Martin Green with 92 points on a countback. The evening meal was followed with some inspiring stories about the playing days of both Mike Harwood and Peter Lonard being interviewed by Rodney Tubbs. Another successful Legends Pro-Am for Blackheath Golf and Community Club.
Blackheath Men…Wednesday 17th November was Midweek time at the Mountain's TOP course. The victor in the Single Stableford was Russell Curtis (8) with 41 points on a countback from Peter Bamford (17) also on 41 points. The 2BBB winner were PGA member,Jack Walden (-2) and Brett Daly (21) with 46 points on a countback.Nearest the pins are back and went to Karl Munchow on the 5th at 10 cms and to Trevor Thomas on the 17th at 355 cms. Balls went to 35 points . With our 3 new holes now open come on up and have a hit each Wednesday by calling Jack or Darrin on 47875643.
Saturday 20th November…was the last round of the Vivaldi Four Season Cup along with the Spring Cup and Rd 1 of the 2021 Championships with the November Medal in conjunction. The Vivaldi Champion and A grade Medal winner was Jon VanVeen with a total of 36 Vivaldi points and a fine 66 nett also winning him the Spring Cup and the November A grade Medal.The minor placegetters in the Spring Cup were Paul Mahony (21) with 68 nett and C grade Medal winner on a countback from Jim O'Keefe (8) also on 68 nett with Barry Simpson (8) in 4th place with 69 nett and Tristan Schwartz (16) in 5th place also winning the B grade Medal.Nearest the pins have returned and the 2nd was claimed by Mick Hillier at 221 cms, the 5th went to Jim O'Keefe at 99 cms, the 7th went to Jon VanVeen at 192 cms, the 13th went to Ossie Antaw at 38 cms, the 14th went to Stuart Brown at 226 cms and the 17th went to Tim Alderson at 170 cms. Balls went to 75 nett in the Stroke event and to 31 points in the Stableford.
Blackheath Ladies…Thursday 18th November was a Single Stableford sponsored by Joan Hart. The winner was Chatswood visitor Jan Steel (28) with 38 points while the Womens Golf Blackheath winner was Kerry Wynne (31) with 37 points on a countback from Roula Gorey (42) also on 37 points. Nearest the pin on the Loneragan Family sponsored 2nd went to Di Pease, on the Tolhurst Family sponsored 13th to Kerry Wynne who also managed to get closest to the pin on the 17th. Balls went to 30 points.Next Wednesday and Thursday the Ladies are playing the Annual Blackheath Classic.
Saturday 20th November was a Single Stableford sponsored by Womens Golf Blackheath. The winner was Elaine Daly(33) with 34 points ahead of Ros Allen (37) with 32 points. Balls went to 29 points. Next Saturday the Ladies play a Single Stableford.
Recent News
What's New
Wedding Cars - 1929 Cadillac LaSalle's.
Blue Mountains Limousines & Vintage Cadillacs
Let our Limousines make your day EXTRA SPECIAL. The WOW factor !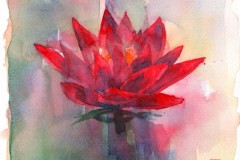 WATERCOLOUR WORKSHOPS with David Wardman
Watercolour Workshop with Artist David Wardman
next workshop 5th Dec 021, workshops are held in my studio 1st Sunday of each month, suitable for beginners onwards
Trumans November Newsletter out now!
Trumans Chartered Accountants
New laws to improve the way super is divided in divorce .... and more
La Casetta Luxury Cottage
La Casetta
Enjoy a quiet and peaceful stay in the beautiful Blue Mountains at La Casetta
Edith School House Unique Accommodation
Edith School House
The perfect getaway with crisp clean air & beautiful surrounds near to Jenolan Caves Oberon Mayfield Waldara & lots more
See also: