Blue Mountains News
Blackheath Golf Results - Wed 10th Nov to Sat 13th Nov
By Blackheath Golf Club
Posted: 16 Nov 2021
Blackheath Men…Wednesday 10th November was the last fine day for the week and time again for the Midweek Single Stableford and 2BBB. The winner of the single event was Mark Edwards (15) with 40 points. The 2BBB went to a pair of Club Stalwarts in the form of Barry Simpson (9) and Murray Mehrtens (23) who triumphed with 42 points on a countback. Murray turns 90 in early December and still manages to maintain a great golf game. Balls went to 29 points. If you would like to join in the fun on Wednesdays call Darrin or Jack on 47875643.
Saturday 13th November was the annual Medley Jack Burrows Rhododendren Classic in memory of a Gentleman who contributed much to the local community through his Golf club and Rhododendren committee membership for many years sponsored by the Holmes and Burrows Family. The winner of the Mens single event was Brian Corscadden (19) with 41 points, a fine result in the gusty conditions. The winner of the Ladies single event was Sarah Gardner (26) with 27 points on a countback.The Junior winner was Oliver Cullen (14) with 32 points.The Scratch winner was PGA member Jack Walden (-2) with a great round of 66. Nearest the pins which made their reappearance today went to Geoff Cope on the 2nd at 172 cms, on the 5th to Jack Walden at 138 cms, on the 7th to Stuart Brown at 287 cms,on the 13th to Karl Munchow at 320cms, on the 14th to Brad Pidgeon at 490 cms and on the 17th to Peter Cullen at 390 cms. Balls went to 34 points on a countback.
Next Saturday is Round 1 of the Men's 2021 Championships followed on the Sunday with the 2021 Blackheath Open Championship and if you would like to have a look at some Legendary Professional golfers in action drop into the club for the ICF Haulage Legends Pro-Am Tournament.
Recent News
What's New
Wedding Cars - 1929 Cadillac LaSalle's.
Blue Mountains Limousines & Vintage Cadillacs
Let our Limousines make your day EXTRA SPECIAL. The WOW factor !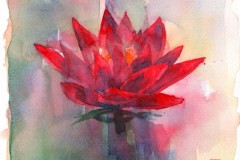 WATERCOLOUR WORKSHOPS with David Wardman
Watercolour Workshop with Artist David Wardman
next workshop 5th Dec 021, workshops are held in my studio 1st Sunday of each month, suitable for beginners onwards
Trumans November Newsletter out now!
Trumans Chartered Accountants
New laws to improve the way super is divided in divorce .... and more
La Casetta Luxury Cottage
La Casetta
Enjoy a quiet and peaceful stay in the beautiful Blue Mountains at La Casetta
Edith School House Unique Accommodation
Edith School House
The perfect getaway with crisp clean air & beautiful surrounds near to Jenolan Caves Oberon Mayfield Waldara & lots more
See also: