Blue Mountains News
Blackheath Golf Results - Thu 25th to Sat 28th May
By Blackheath Golf Club
Posted: 31 May 2022
Blackheath Ladies… Thursday 25th May was a Single Stableford sponsored by Joan Hart. The winner was Young Do (25) with 31 points ahead of Sarah Gardner (26) on 30 points. Nearest the pin on the 7th hole went to Sarah Gardner, on the Loneragan Family sponsored 17th hole to Jean Simpson and on the 13th hole again to Sarah Gardner. As the course continues to return to its former self and slowly dries out we will hopefully get the remaining two holes back into play as soon as possible.
Saturday 28th May was a Single Stableford sponsored by Louise Aaron. The winner was Sarah Gardner (23) with 26 points ahead of Rhonda Lonergan (21) with 25 points. Nearest the pin on the Loneragan Family sponsored 7th hole went to Ros Allen, on the 13th hole to Rebecca Brown and on the New Age Kitchen sponsored 17th hole to Di Pease. A beautiful Autumn day dawned to allow for 16 holes to be played in brilliant sunshine.
Blackheath Men…Saturday 28th May was a Single Stableford and 2BBB in conjunction. The winner of the single Stableford was John Wilson (23) with 32 points on a countback. The 2 Ball Better Ball went to the dynamic duo of Karl Munchow (11) and Steve Tolhurst (9) with 37 points.Nearest the pin on the BJR Climbing Equipment sponsored 2nd hole went to Corey Oldfield at 183 cms, on the Leading Edge Computers sponsored 5th hole to Christo Macartney at 810 cms, on the Monocure 3D sponsored 7th hole to Will Oldfield at 505 cms, on the Tonkin Family sponsored 13th hole to Stuart Brown at 302 cms and on the Kerry Wynne sponsored 17th hole again to Stuart Brown at 720 cms with the Propin failing to go off and jackpotting to next week. Support your club by booking ahead online or call Darrin or Jack on 47878406 and select option 2.
Recent News
What's New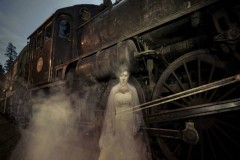 School holidays Mt Vic Museum Ghost Tour
Blue Mountains Mystery Tours
Join Paranormal Pete to investigate the reports of Ghosts at the Railway Museum, 8th, 14th & 16th JULY.
Christmas in July Lunch Series at Kyah
Kyah - Boutique Hotel
Enjoy one of the best roast lunches in the Blue Mountains for the Christmas in July lunch series at Blaq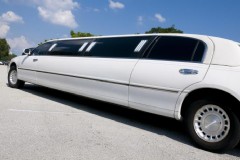 Sydney to Blue Mountains Lux Transfers
Blue Mountains Limousines & Vintage Cadillacs
Luxury transport btw Sydney Airport and the Blue Mountains $385 Max 4 Passengers - Stretch Limo Available
Escape to the Blue Mountains
Federation Gardens and Possums Hideaway
Toast marshmallows around the cosy firepit.
NSW Parents/Stays vouchers now accepted
Seclusions
NSW Parents/Stays vouchers now accepted, one weekend stay for 2022 this weekend. Get in quick so you don't miss out.
See also: