Blue Mountains News
Blackheath Golf Results - Mon 1st Nov to Sat 6th Nov
By Blackheath Golf Club
Posted: 9 Nov 2021
Blackheath Ladies…Monday 1st November was the Ladies 9 hole competition. The winner was Mandy McAlister (26) with a great result scoring 22 points for the 9 holes.
Saturday 6th November was a Stroke event for a Club medal. The winner was Maree Griffiths (25) with 67 nett ahead of Di Pease (21) with 69 nett. The Scratch winner was Cindy Fitzgerald with 86 off the stick. Putting went to Rhonda Lonergan with 29 Putts.Balls went to 77 nett . Next Thursday the Ladies play a Par event sponsored by Nola Lavers and on Saturday play a Medley Single Stableford and 2 Ball Multiplier sponsored by the Burrows Family.
Blackheath Men…Wednesday 3rd November was the usual Single Stableford and 2BBB . A great field in great weather played some great golf and finished with some great scores which is no doubt an overuse of that word "great" but some fine scores were recorded. The winner was Hamish Rynehart (12) with 40 points ahead of long time club stalwart Mark Allen (10) with 38 points. The 2 Ball winners were Ray Stanford (36) and Paul Jones (14) with 45 points on a countback.If you fancy a fun round each Wednesday just call Darrin or Jack on 47875643 to book your spot.
Saturday 6th November was a Single Stableford and 2 BBB sponsored by Stuart Brown. The winner of the single event was Ross Delaney (17) with 41 points ahead of Karl Munchow (11) with 40 points on a countback. The winners of the 2 Ball were Brenton Booth (24) and Simon Webster (16) with 49 points ahead of Jim Walsh (16) and Mani Hitchinson (9) with 48 points Balls went to 34 points. Next week the Men and Ladies play a Single Stableford and 2Ball Multiplier sponsored by the Burrows Family.
Recent News
What's New
Wedding Cars - 1929 Cadillac LaSalle's.
Blue Mountains Limousines & Vintage Cadillacs
Let our Limousines make your day EXTRA SPECIAL. The WOW factor !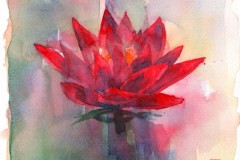 WATERCOLOUR WORKSHOPS with David Wardman
Watercolour Workshop with Artist David Wardman
next workshop 5th Dec 021, workshops are held in my studio 1st Sunday of each month, suitable for beginners onwards
Trumans November Newsletter out now!
Trumans Chartered Accountants
New laws to improve the way super is divided in divorce .... and more
La Casetta Luxury Cottage
La Casetta
Enjoy a quiet and peaceful stay in the beautiful Blue Mountains at La Casetta
Edith School House Unique Accommodation
Edith School House
The perfect getaway with crisp clean air & beautiful surrounds near to Jenolan Caves Oberon Mayfield Waldara & lots more
See also: