Blue Mountains News
Southlands Emerging Artist Breakthrough Award 2018 Now Open For Applications
Source: Joan Sutherland Performing Arts Centre
Archived 6 Apr 2018
- Posted: 7 Feb 2018
Thanks to the support of Southlands, Penrith Performing & Visual Arts will provide $15000 for the development of new projects by early career artists.
Three awards of $5000 each, along with an assigned mentor artist, will be offered to artists working in the areas of music, visual arts, theatre or a combination of these. This year, one award has been reserved for a First Nation artist.
Curators, producers and directors are also encouraged to submit proposals for projects. Artists whose practice defies artform categorisation, sitting at the intersection of artforms or who are particularly interested in community impact and access are also encouraged to apply.
"Southlands is proud to be able to provide this investment in emerging artists in this region. We know there is a lot of talent out there and are keen to provide practical support to ensure it can develop," said Vivien Encel, Owner's Representative - Southlands Shopping Centre.
This is an opportunity for early career artists – within their first five years of practice - to develop a new idea, concept, draft, composition, recording, design or outcome for a project.
Last year's Award recipients shared the results of their work at an Open Studio event onstage in The Joan's Q Theatre. These artists – Aanisa Vylet, Victoria Garcia and Blush Opera – have continued to find opportunity to develop and present their work both within Penrith Performing & Visual Arts and beyond. Victoria Garcia's artwork is currently part of Landing Points, on exhibition in Penrith Regional Gallery; while the new play Aanisa Vylet developed with her Award - The Woman - is programmed as part of the National Theatre of Parramatta's 2018 season. Blush Opera continues the development of Chop Chef, their satirical opera based on television cooking competitions.
"The team at The Joan are generous, understanding and respectful of every artist that walks into that centre. With such generosity from Southlands and spirit, I was able to do what I needed to do with the Breakthrough program, with no judgement or heavy expectation of an outcome. This is an important thing for me as an artist, especially when I was experimenting with certain provocations in my work. The award gave the unique opportunity to "take my time" and explore my writing and practice and more importantly – the financial support from Southlands and the staff at the Joan provided me with the space to create and dream big..."
- Breakthrough 2017 recipient Aanisa Vylet
Submissions for the Southlands Emerging Artist Breakthrough Award close 6pm Thursday 1 March 2018.
Applications are open to Artists based in Greater Western Sydney – and west to Orange.
For more details, including selection criteria and application instructions please visit The Joan website.
This article archived 6 Apr 2018
Recent News
What's New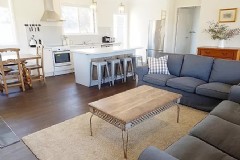 Summer sale at Kilbeggan Cottage!
Kilbeggan Cottage
Enjoy 20% off if you stay between Friday 8th January and Thursday 11th February.
Valentine Day Cadillac tour + Rose $150
Blue Mountains Limousines & Vintage Cadillacs
1929 "The Gatsby" era Limousine Experience - 30 mins Plus a Rose. "Jump in the back seat of my Cadillac !!"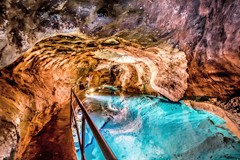 5 Caves Open with Small Tour Groups
Jenolan Caves
Booking Essential. Bring a facemask and enjoy exclusive small tour groups.
School Holidays Are Here!
Federation Gardens and Possums Hideaway
Family friendly, fully self contained cottages on offer
Enjoy a cottage in the Blue Mountains
Matildas Of Leura
Enjoy a comfortable stay in this delightful self-contained 3 bed cottage only minutes from Leura Mall
See also: