Blue Mountains News
Signed, Sealed & Delivered: Upgrades to Grassroots Penrith Sport Facilities Completed
Source: Marise Payne Minister for Western Sydney
Archived 1 Jan 2019
- Posted: 5 Nov 2018
Liberal Senator for Western Sydney, Senator the Hon Marise Payne, today announced the successful completion of upgrades to key sporting facilities in Lindsay following over $1 million in funding being provided for the projects by the Liberal-National Government.
The funding was delivered under the Australian Government's Community Development Grant Program, a landmark scheme designed to support the upgrading of key infrastructure projects to promote economic growth and enhance liveability.
Funding for the four separate projects delivered the following upgrades:
$600,000 for the construction of three netball courts at Jamison Park Netball Complex, which included new floodlights, a new footpath and the construction of 60 car spaces.
$270,000 for a 20-metre rowing dock extension at Weir Reserve, which included a landscaping redesign of the pontoon precinct, and the installation of new mooring poles.
$120,000 for the upgrade to the canteen at Ched Towns Rugby League Fields, including the installation of two 25-metre light poles with new LED lighting.
$82,845 for the installation of an irrigation system and the resurfacing of Patterson Oval, which included the installation of a 23,000-litre water tank and pumping equipment to the new sub-surface irrigation system.
Liberal Senator for Western Sydney, Senator the Hon Marise Payne, who officially marked the completion of the projects at Jamison Park today, said the Liberal-National Government had made a significant investment in grassroots sport in Penrith.
"As the Liberal Senator for Western Sydney, but also as a local resident, I know that the Penrith region is home to some of the most passionate and talented sports people in New South Wales," Senator Payne said.
"The completion of these upgrades means that local sporting teams and athletes have the modern facilities they need to get active, keep healthy and have fun.
"The successful delivery of this funding is further proof that the Liberal-National government's plan for a stronger economy is working, and has helped bring the Penrith community together in support of grassroots sport."
Deputy Prime Minister and Minister for Infrastructure, Transport and Regional Development Michael McCormack said the investment in sports facilities will provide a range of new opportunities for schools and community groups around Penrith.
"This includes resurfacing the Patterson Oval and installing a new irrigation system to maintain the oval, provide a better quality field and allow cricket and rugby clubs to host more matches," Mr McCormack said.
"A new 20-metre extension to the rowing dock at the Weir Reserve on the banks of the Nepean River allows more and larger boats to access the dock, providing greater access for use by local rowing groups and schools."
Mayor of Penrith, Cr Ross Fowler OAM, thanked the Federal Government for their Community Development Grants saying the new facilities will strengthen local sporting organisations, boost membership and promote links with local schools.
"Council is committed to making Penrith a healthy and safe city by providing residents with quality sporting and recreation facilities like Ched Towns and Patterson Oval and Jamison Park and the Weir Reserve rowing dock," Cr Fowler said.
"The upgrades to each will enhance usage bringing significant economic benefits to the region through increased sporting events, elite competitions and community activities that will increase visitation to Penrith and Western Sydney."
President of the Nepean District Netball Association, Joy Gillett OAM, said the upgraded netball facilities at Jamison Park Netball Complex had help attract more players to Penrith for large netball competitions.
"The new courts and lighting has enabled Penrith Netball to expand our competitions, particularly with State wide competitions, which we will be involved again in 2019 and hosting another Junior State championship," Ms Gillett said.
"We will double the number of players, since we last hosted in 2017, with the additional courts. The extra court lighting has enabled more training courts for weeknights plus a larger night competition in 2018, an increase of 10 teams or about 100 players over last year.
"Security was a big problem at the netball courts and the additional lighting has made our netball courts safer for everyone."
Captain of the Nepean Rowing Club, Daniel Waddell, said the upgrades to the Weir Reserve rowing docks had enhanced the Club's use of the facility.
"Nepean Rowing Club is very pleased with the recent extension of the pontoon," Mr Waddell said.
"This will be most beneficial for events held on the river, not only for rowing, but for all water sports that utilise the river.
"Everyday training usage has already benefited with the increase in space allowing rowers in particular to enter and exit the water far quicker than they did before the extension."
Secretary of the Glenmore Park Brumbies J.R.L.F.C., Mark Wildman, welcomed the Liberal-National Government's funding support.
"On a behalf of Glenmore Park Brumbies, we would like to thank the federal government and Penrith City Council for helping our club receive much needed upgrades to our canteen facilities and playing field lighting," Mr Wildman said.
"Our old canteen was over 20 years old and was no longer able to meet our needs. Now that it has been upgraded, it will help us make more money to keep our club running for years to come. And make for a much cleaner and friendlier environment for our volunteers to work out of.
"The lighting has made a massive difference for our 43 teams that use the fields. Compared to the old lights, the new ones are much brighter and turn night into day making it a safer and more enjoyable experience at training for our 700+ players and coaching staff."
"We will continue to work with our local members to help improve our facilities even more in the near future. Without the support and funding from government bodies, clubs like ours simply couldn't operate."
Grant Kean, President of the Penrith Junior Cricket Association, thanked the Liberal-National Government for the funding and said the upgrades to Patterson Oval had helped increase the capacity of cricket clubs to field teams in inclement weather.
"The ongoing investment from government continues to ensure our local cricketers have access to the infrastructure that enables them to play the sport they love during summer," Mr Kean said.
"Upgrades to Patterson Oval again provides an example of this by improving the playing surface, particularly in adverse weather conditions, and giving us availability to a ground that may not have been possible previously."
The Liberal- National Government invested $1.07 million across the four projects, with Penrith City Council contributing $127,227 across two projects, the Jamison Park Netball Courts and the Ched Towns Rugby League Fields Upgrade.
This article archived 1 Jan 2019
Recent News
What's New
Does your Super cover insurance?
Trumans Chartered Accountants
Has your Super got you covered for insurance? With COVID-19, maybe not ... read on
All occasion Beauty at your door
Glamour & Elegance Mobile Beauty
Pamper Events-Hens/bridal-Corporate-Kids Parties-Couples-Weddings-Ladies Pamper-Mothers Groups-Vouchers-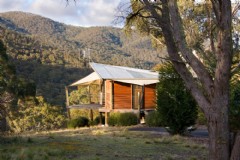 Indulge and relax in our Wilderness Spa
Eagle View Escape
Nestled amongst the trees, enjoy nature and the tranqility whilst soaking in your Spa bath.
Save $$$s off midweek multi-night stays
Valley of the Waters
Mon-Thurs Cliff View room $249 per double per night, or The Loft suite $269 including cooked or continental breakfasts
Romantic Escape Blue Mountains
Federation Gardens and Possums Hideaway
Three night midweek stay $600 in one of our Possums Cabins for Couples
See also: