Blue Mountains News
Sign Our Condolence Book for Sri Lanka
Source: Blue Mountains City Council
Archived 3 Jul 2019
- Posted: 4 May 2019
Blue Mountains City Council has established an online Condolence Book to enable residents and the broader Blue Mountains community to express their sentiments following the terrorist attacks in Sri Lanka on Easter Sunday.
Mayor, Councillor Mark Greenhill, said: "We pay tribute to the residents and visitors of Sri Lanka who were killed or injured during the attacks in Colombo, Negombo and Batticaloa provinces on 21 April 2019.
"Our online Condolence Book provides an opportunity for the Council to extend our deepest sympathy to the families of the victims on behalf of the City of Blue Mountains.
"It also serves to express our support for the Sri Lankan communities more broadly and seeks to reject fear, intolerance and bigotry.
"We will strengthen our resolve to strive for a safe, inclusive community - locally and globally - and to stand united for a kinder future. Together, we deepen our commitment to lead by example in our own communities."
The Condolence Book will close at midnight on Sunday, 12 May 2019. It will then be forwarded to the affected provinces of Sri Lanka on behalf of the community of the City Of Blue Mountains.
It follows a similar online Condolence Book that was created for the City of Christchurch, following the Christchurch mosques' attack on 15 March 2019. The book was forwarded to the Mayor of Christchurch, Lianne Dalziel, on behalf of the City of Blue Mountains on 24 April 2019.
To contribute to the Condolence Book for Sri Lanka please go to the website. Follow the instructions to leave a personal message. Please note that to do so, you need to register your name and email address.
This article archived 3 Jul 2019
Recent News
What's New
Katoomba Ghost Bus Tour
Blue Mountains Mystery Tours
Join Paranormal Pete on the Ghost Bus to investigate the reports of Ghosts & Hauntings in Blue Mountains. 0418 416 403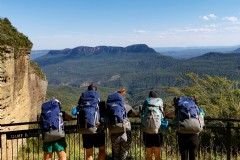 We are open!
Freeland Hiking Co.
Come and explore the mountains with us on a day-tour in the Blue Mountains.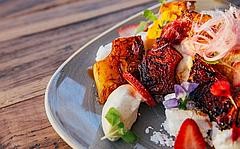 Lindsay's Cafe: Beautiful & Relaxing
Lindsay's Cafe
Join us for Breakfast or Lunch. Open from 9am weekends. 10am weekdays @ the Norman Lindsay Gallery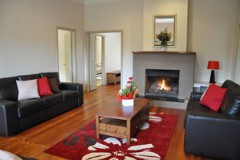 Autumn Getaway
Sophia's of Leura
Come and see the beautiful colours in Leura this Autumn. Book now for your escape.
Spa, slow combustion fire place, BBQ
Blue Gum House
$480 special this weekend for 2 adults, linen included. + $30 per additional person, per night !
See also: