Blue Mountains News
Seniors Festival Art Competition – The Art of Aging
Source: Lithgow City Council
Archived 12 Jan 2019
- Posted: 14 Nov 2018
To celebrate Seniors Festival 2019, Lithgow Library is hosting a senior's art competition with great prizes to be awarded!
The 2019 Seniors Festival will be from Wednesday 13 – Sunday 24 February. Every year the NSW Seniors Festival encourages seniors to be active, social and healthy. The festival provides seniors with the opportunity to get involved in their communities and enjoy all the benefits that come from that participation.
As part of Lithgow's Seniors Festival 2019, Lithgow Library is inviting seniors to submit an artwork for our inaugural art competition. Any medium may be used, participants must be aged 50+ and all artworks must be delivered to the Library by Tuesday 29 January 2019 to be considered. All artworks will be displayed in the Library for the month of February. Great prizes will be awarded to the winners as decided by the judges.
"The Seniors Festival is a great way to encourage participation in the community and community events," said Mayor Ray Thompson, "I encourage all dabblers to get the brushes out and show us what you can do."
The theme for the competition is "The Art of Aging". Show us what it feels like being a senior. For more information please contact Lithgow Library on 6352 9100 or lithgow.library@lithgow.nsw.gov.au.
This article archived 12 Jan 2019
Recent News
What's New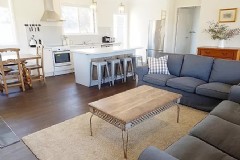 Summer sale at Kilbeggan Cottage!
Kilbeggan Cottage
Enjoy 20% off if you stay between Friday 8th January and Thursday 11th February.
Valentine Day Cadillac tour + Rose $150
Blue Mountains Limousines & Vintage Cadillacs
1929 "The Gatsby" era Limousine Experience - 30 mins Plus a Rose. "Jump in the back seat of my Cadillac !!"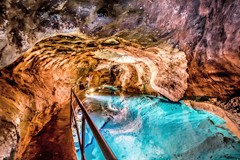 5 Caves Open with Small Tour Groups
Jenolan Caves
Booking Essential. Bring a facemask and enjoy exclusive small tour groups.
School Holidays Are Here!
Federation Gardens and Possums Hideaway
Family friendly, fully self contained cottages on offer
Enjoy a cottage in the Blue Mountains
Matildas Of Leura
Enjoy a comfortable stay in this delightful self-contained 3 bed cottage only minutes from Leura Mall
See also: