Blue Mountains News
Senator Payne Announces New Grant Funding to Support Migrant Integration in the Blue Mountains
Source: Marise Payne Minister for Western Sydney
Archived 26 Nov 2018
- Posted: 28 Sep 2018
Liberal Senator for Western Sydney, Senator the Hon Marise Payne, has announced that not-for-profit organisations in the Blue Mountains can now apply for funding of up to $50,000 to help migrants better integrate into Australian life.
The Commonwealth Government's Fostering Integration Grant Program will support the delivery of one-off projects and new or expanded initiatives that encourage economic and social participation of new migrants, including activities that promote employment and participation in the broader community.
Senator Payne said the grants will help not-for-profit organisations deliver programs and activities that give migrants the best chance of succeeding in Australia.
"In the Blue Mountains, and right across western Sydney, there are many hard working community organisations that help to make our society a better place for all," Senator Payne said.
"Ensuring that our community is as diverse as it is cohesive – that we stick together - is a key priority for the Liberal-National Government, so I encourage eligible groups to apply for this funding."
Minister for Immigration, Citizenship and Multicultural Affairs, the Hon David Coleman MP, said the Government's grants acknowledge the important role of community and not for profit groups.
"Activities may include anything from helping migrants to undertake valuable work experience in order to succeed in the workforce or opportunities to practice English in their local community to helping migrants better understand Australian values and civics."
Not-for-profit organisations can apply for grants of between $10,000 and $50,000 for activities lasting up to 12 months. Applications close on 9 November 2018.
For more information and to apply for the Fostering Integration Grant Program, visit the Community Grants Hub website.
This article archived 26 Nov 2018
Recent News
What's New
Santa Delivered Goodies 4 Kids & Adults
Blue Mountains Limousines & Vintage Cadillacs
Hampers crammed with Blue Mountains-made delicacies to children or adults at any address in the local region.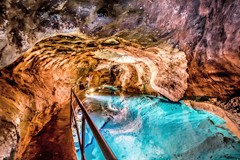 Jenolan Caves have reopened some caves
Jenolan Caves
Exclusive weekend accommodation or Chisolm's dining cave experiences available now.
The ATO's cyber security checklist +++
Trumans Chartered Accountants
Trumans November Newsletter now available. What does the "full expensing" write-off deduction mean for business?
La Casetta
La Casetta
A new luxury cottage just listed for your summer stay in Leura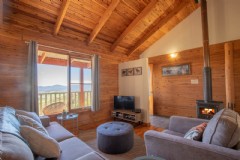 The perfect place to relax this summer
Melaleuca Mountain Retreat
Views that will leave you breathless, a place to relax. Melaleuca Mountain Retreat offers the perfect getaway !!
See also: