Blue Mountains News
Second Last Show of Morning Melodies Series - Oliva Newton John & Peter Allen Tribute - Nov 28
Source: Joan Sutherland Performing Arts Centre
Archived 22 Dec 2018
- Posted: 25 Oct 2018
Side By Side: Olivia and Allen
Starring Donna Boyd and Simon Gillespie, the Greg Hooper trio and Dancers

The music of two of Australia's most enduring showbiz legends Olivia Newton John and Peter Allen is brought to you in this month's Morning Melodies by two of Australia's finest cabaret stars, Donna Boyd and Simon Gillespie.
Donna and Simon will take you on a captivating journey through the triumphs, tears, hits and heartaches of these two adored Australian icons with behind the scenes stories accompanied with performances of their widely held contemporary songs of the 70's and 80's. A very special and intimate cabaret; every song – a hit, every story – a revelation.
Side By Side: Olivia and Allen will delight audiences with iconic pop music, performing much-loved songs such as I Honestly Love You, I Go to Rio, Tenterfield Saddler, I Still Call Australia Home, Let Me Be There, Xanadu, Physical and Hopelessly Devoted to You.
Donna is a multi-award winning Australian songwriter and performer, combining an exceptional voice and top-quality audience engagement with insightful interpretation of Olivia's greatest hits. Simon, with experience ranging from leading roles in theatre to headlining international cabaret acts, is the ultimate all-rounder in this exceptionally fun show.
---
Side By Side: Olivia & Peter
Date:
Saturday 28 Nov 2018
Time:
11:00am -12.30am
Venue:
Joan Sutherland Performing Arts Centre, 597 High Street Penrith
Tickets:
All tickets are $20 and include a delicious morning tea served from 10am.
All seats are allocated.
This article archived 22 Dec 2018
Recent News
What's New
Have you insured against cyber crime?
Trumans Chartered Accountants
Think your business too small or data & information isn't important enough to be targeted by hackers? Think again!
Yulefest Stretch Limousine Transfers
Blue Mountains Limousines & Vintage Cadillacs
Enjoy our Winter Magic Yulefest in the Blue Mountains. Let us drive you in our Luxury Stretch Limousine. 0400500542
Counselling - Sandplay & Art Therapies
Karen Curran - The Heart of Us
When words are not enough. All ages. Gentle processes to change the effects of anxiety, worry, trauma, grief, stress.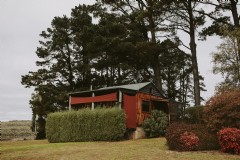 Last minute weekend
Seclusions
Due to a cancellation we have a rare 2 or 3 night weekend stay available tonight, tomorrow and Sunday. Call 6355 6300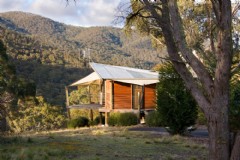 Indulge and relax in our Wilderness Spa
Eagle View Escape
See also: