Blue Mountains News
School Holiday Fun at The Joan Sutherland Performing Arts Centre & Penrith Regional Gallery
Source: Joan Sutherland Performing Arts Centre | Penrith Regional Gallery & The Lewers Bequest
Archived 20 May 2018
- Posted: 25 Mar 2018
Holiday fun for kids and their adults! Dance and art workshops, live theatre or even a trip to The Gallery are all on offer right here on your doorstep this school holidays at The Joan and Penrith Regional Gallery.
Seussical - presented by Penrith Musical Comedy Company,
Friday 13 & 20 April 2018 at 7:30pm, Saturday 14 & 21 April 2018 at 1:30pm & 7:30pm
Based on the works of Dr. Seuss, Seussical weaves together his most famous tales and characters from at least fifteen of his books.
Follow the adventures of Horton, an elephant who one day hears voices coming from a speck of dust, and discovers within this tiny speck exists the smallest planet in the universe! On this tiny planet live a tiny race of creatures known as Whos. Although ridiculed by the other animals in the Jungle of Nool for believing in something he cannot see, Horton stubbornly persists in his belief the Whos exist.
A musical for kids of all ages! Enter the magical world of Dr. Seuss and experience an interactive performance that promises great fun for the family!
Tickets Adult $40 | Concession $35 | Group (10+) $3

Josephine Wants to Dance - A Monkey Baa Theatre Company Production,
Friday 27 April 2018 at 10am & 12 noon
Josephine Wants to Dance is a brand new Australian musical based on the hugely popular picture book by Jackie French and Bruce Whatley. Perfect for young audiences from 4 to 9 years and their families, and brought to you by the team that created the award-winning Pete the Sheep, this hilarious new work by Monkey Baa brings to life a tale about a bush Kangaroo you'll never forget!
Suitable for ages 4 – 9
Duration 45 minutes.
Tickets Adult $25 |Children $20 | Family $76

Sydney Dance Company Holiday Workshops
Monday 23 & Tuesday 24 April 2018, 10am to 4pm, 8-11 years
Thursday 26 & Friday 27 April 2018, 10am to 4pm, 12-16 years
Sydney Dance Company school holiday workshops at The Joan Performing Arts Centre provide a fun and focused environment for young people to improve their dance technique and learn new routines under the direction of professional teachers and choreographers. The workshops are designed for passionate young dancers with some previous experience.
Explore four different dance styles, JFH, Hip Hop, Lyrical and Contemporary in this two-day dance workshop. Uncover your natural movement and develop your own personal interpretation and self-expression.
Cost: $170 per workshop - please note there are no one day workshops.

Ages 8-12: The Magic Wand Workshops | Monday 23 – Tuesday 24 April 2018
Times: 9.00am registration on Monday, 9.30am-4.00pm | Price: $120
Two workshops for a complete theatre-making experience: artist Tania Rose's hands-on Prop-Making Workshop provides practical and fun activities exploring prop construction, and using templates to create stage elements used in performance; followed by Storytelling with Props Workshop with artist Emilia Stubbs-Grigoriou, allowing the young artists to develop their prop ideas and items into scenes for the stage, through improvisation and play building activities. The two days will wrap with a short presentation of their creations for their peers and parents.
Ages 13-17: Basics of Stage Combat Workshops | Monday 23 April 2018
Times: 9.00am registration on Monday, 9.30am-4.00pm | Price: $60
Karin Kennedy from local stage combat experts Swordplay returns to The Joan with more theatre techniques in stage combat for young artists to sink their teeth into. This full day course provides introductory training in the safety aspects, rules of engagement and basic skills for armed combat (AM) and unarmed combat (PM) for the stage, as well as expressive techniques to draw audiences into a thrilling fight scene for the stage.
Ages 15-17: Exploring Your Voice Workshops | Tuesday 24 April 2018
Times: 9.00am registration on Monday, 9.30am-4.00pm | Price $60
Artist Linda Nicholls-Gidley returns to The Joan with more vocal techniques in this full-day workshop: Accents For Acting provides the students simple systems of vocal practice they can apply to acquiring popular accents for the stage and screen; followed by the ground-breaking workshop Sensory Exploration of Sound, providing your young artists a visceral sensory exploration of the sounds that we make, how we can make them safely, and make amazing sounds emerge through kinaesthetic, aural, visual and olfactory exercises.
April School Holiday Workshops-Penrith Regional Gallery.
23– 27 April 2018, 3 – 12 years old.
Theme: Senses, based on the Autumn exhibition tactile.
Come along to The Gallery and enjoy art making in our studio this school holidays. Workshops are inspired by the focus exhibition tactile, a vibrant and colourful exhibition that explores the sense of touch.
All art materials supplied, wear old clothes and bring a snack. All skill levels welcome.
Prices $12 - $30
BOOKINGS ESSENTIAL 4735 1100 or email gallery@penrith.city
This article archived 20 May 2018
Recent News
What's New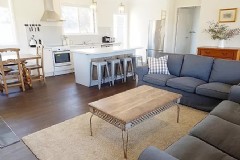 Summer sale at Kilbeggan Cottage!
Kilbeggan Cottage
Enjoy 20% off if you stay between Friday 8th January and Thursday 11th February.
Valentine Day Cadillac tour + Rose $150
Blue Mountains Limousines & Vintage Cadillacs
1929 "The Gatsby" era Limousine Experience - 30 mins Plus a Rose. "Jump in the back seat of my Cadillac !!"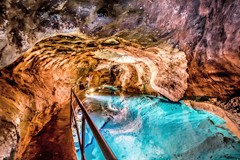 5 Caves Open with Small Tour Groups
Jenolan Caves
Booking Essential. Bring a facemask and enjoy exclusive small tour groups.
School Holidays Are Here!
Federation Gardens and Possums Hideaway
Family friendly, fully self contained cottages on offer
Enjoy a cottage in the Blue Mountains
Matildas Of Leura
Enjoy a comfortable stay in this delightful self-contained 3 bed cottage only minutes from Leura Mall
See also: