Blue Mountains News
Public Meeting with Traditional Owners: Call to Extend Consultation Period on Cultural Heritage Assessment for Dam Proposal
Source: Blue Mountains City Council
Archived 16 Oct 2019
- Posted: 16 Aug 2019
Blue Mountains and Wollondilly councils, and the State Member for Blue Mountains, will meet with Traditional Owners at a public meeting tonight about the draft Aboriginal Cultural Heritage Assessment for the Warragamba Dam wall proposal.
Mayor of Blue Mountains Mark Greenhill, Mayor of Wollondilly Matthew Deeth and MP Trish Doyle will co-chair the meeting to be held in Faulconbridge Community Hall, starting at 7pm, to hear community concern about the cultural heritage impact of the dam proposal.
All are calling on the state government to extend the community consultation period for the assessment, which is deemed insufficient.
Mayor Greenhill said: "We have helped facilitate this public consultation session with Traditional Owners tonight, to hear their concerns about the proposal to raise the Warragamba Dam wall and the recently released Aboriginal Cultural Heritage Assessment.
"Given that the Cultural Assessment study area is over 4,000 hectares in size, and the draft assessment is over 2000 pages in length, we request that a further eight weeks consultation time be provided to Traditional Owners and the community to respond."
Blue Mountains City Council and Wollondilly Shire Council have formed an alliance to jointly advocate concerns and opposition to the proposed raising of the Warragamba Dam wall.
Member for Blue Mountains, Trish Doyle, said: I look forward to this consultation, organised by the Councils. It is critical that we hear from our Elders and the Indigenous community at large, about their views and concerns regarding this ludicrous and potentially destructive project. Cultural Heritage deserves recognition and respect."
The NSW Government wants to raise the dam wall by at least 14 metres to reduce flood risks to Western Sydney suburbs downstream.
UNESCO'S World Heritage Committee reported last month that the impacts on the Blue Mountains World Heritage Area would be significant and required an urgent review of the NSW Government's plans.
The community consultation event with be held at Faulconbridge Community Hall, 9-9A Home Street, Faulconbridge, tonight (Friday, 16 August) from 7pm.
This article archived 16 Oct 2019
Recent News
What's New
Katoomba Ghost Bus Tour
Blue Mountains Mystery Tours
Join Paranormal Pete on the Ghost Bus to investigate the reports of Ghosts & Hauntings in Blue Mountains. 0418 416 403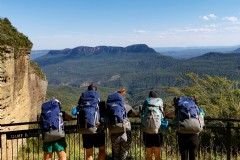 We are open!
Freeland Hiking Co.
Come and explore the mountains with us on a day-tour in the Blue Mountains.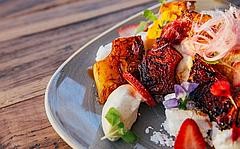 Lindsay's Cafe: Beautiful & Relaxing
Lindsay's Cafe
Join us for Breakfast or Lunch. Open from 9am weekends. 10am weekdays @ the Norman Lindsay Gallery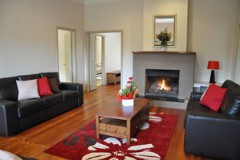 Autumn Getaway
Sophia's of Leura
Come and see the beautiful colours in Leura this Autumn. Book now for your escape.
Spa, slow combustion fire place, BBQ
Blue Gum House
$480 special this weekend for 2 adults, linen included. + $30 per additional person, per night !
See also: