Blue Mountains News
Plastic Free July Morning Tea
Source: Lithgow City Council
Archived 3 Sep 2019
- Posted: 6 Jul 2019
Take the pledge and support Lithgow's Plastic Free July morning tea Wednesday 17th July at the Lithgow Library.
Did you know; Australians use 1.3 million tonnes of plastic each year!
Plastic Free July is a global movement that helps millions of people be part of the solution to plastic pollution – so we can have cleaner streets, oceans, and beautiful communities.
To celebrate Plastic Free July, Lithgow Council will be holding a plastic free morning tea at Lithgow Library on Wednesday 17 July 2019 commencing at 10.30am.
Councillor Cassandra Coleman said "Most of us are aware that plastic will survive in the environment for hundreds of years. Rather than biodegrading, plastic photodegrades, breaking down into smaller and smaller pieces. Plastic is also lightweight and moisture resistant, meaning it can float easily in air and water, and travel long distances. To celebrate Plastic Free July and encourage people to Choose to Refuse single use plastic, Council would like to invite the community to Morning Tea. Please come along and do your part in reducing single use plastics."
The best way to limit creating plastic waste is to prevent using it in the first place; avoid, reduce, reuse and recycle!
If you can't make to morning tea and you would like to pledge your support online visit Plastic Free July or Councils website.
---
Lithgow's Plastic Free July morning tea
Date:
Wednesday 17th July 2019
Time:
10.30am
Venue:
Lithgow Library, 157 Main St, Lithgow
This article archived 3 Sep 2019
Recent News
What's New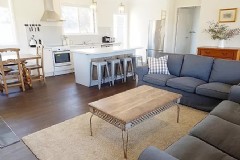 Summer sale at Kilbeggan Cottage!
Kilbeggan Cottage
Enjoy 20% off if you stay between Friday 8th January and Thursday 11th February.
Valentine Day Cadillac tour + Rose $150
Blue Mountains Limousines & Vintage Cadillacs
1929 "The Gatsby" era Limousine Experience - 30 mins Plus a Rose. "Jump in the back seat of my Cadillac !!"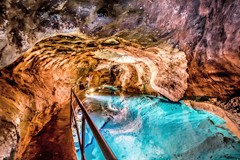 5 Caves Open with Small Tour Groups
Jenolan Caves
Booking Essential. Bring a facemask and enjoy exclusive small tour groups.
School Holidays Are Here!
Federation Gardens and Possums Hideaway
Family friendly, fully self contained cottages on offer
Enjoy a cottage in the Blue Mountains
Matildas Of Leura
Enjoy a comfortable stay in this delightful self-contained 3 bed cottage only minutes from Leura Mall
See also: