Blue Mountains News
Plants With Bite! Carnivorous Plant Fair Starts This Weekend
Source: The Blue Mountains Botanic Garden
Archived 27 Jan 2018
- Posted: 1 Dec 2017
A Carnivorous Plant Fair full of mini-monsters will kick off this Saturday 2 December 2017 at the Blue Mountains Botanic Garden Mount Tomah, giving visitors the chance to meet plants of the meat-eating variety.
The Fair will give visitors a peek at some of the quirkiest plants around - complete with a plant sale where visitors can bag their very own carnivorous plant to take home and a mini exhibit curated by one of the world's leading Carnivorous Plant experts, Greg Bourke.

"'Carni's' are the oddities of the plant world, they can survive in low nutrient soil with a 'diet' of insects and even rats!" said Greg Bourke, Curator Manager of the Blue Mountains Botanic Garden Mount Tomah.

"They lure and ensnare their prey with traps, some of which can fire open and shut as quickly as within .01 of a second. That's faster than you can blink!"

"These plants have such charm about them and they are increasingly becoming recognised as a critical part of our natural ecosystem. Australia has some 235 native carnivorous plant species, but people still know so little about them. We will be displaying plants from the new conservation collection of Sarracenia which we aim to register it as a national collection."
Join the Carnivorous Plant Fair fun with:

Dinner Time Doom (2 Dec) - Just for kids, this fun adventure uncovers how carnivorous plants lure and eat their prey! Includes games and a pet 'carni' to take home.

Bog Garden Bash (2 Dec) - Take an intimate tour to see and learn about the carnivorous plant species brought to life by a naturally occurring murky Blue Mountains bog!

Carnivorous Considerations (9 Dec) - Workshop discussing the local and global threats to carnivorous plants with and tips on growing and propagating at home.
For more information about Plants with Bite! Carnivorous Plant Fair visit The Blue Mountains Botanic Garden website.
---
Plants with Bite! Carnivorous Plant Fair
Date:
2 - 10 December 2017
Time:
9.30am - 4.30pm daily
Venue:
The Blue Mountains Botanic Garden, Bells Line of Road, Mount Tomah
Tickets:
Free entry to festival. Fees apply for workshops and walks.
This article archived 27 Jan 2018
Recent News
What's New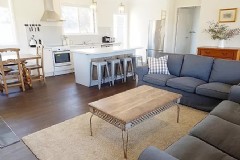 Summer sale at Kilbeggan Cottage!
Kilbeggan Cottage
Enjoy 20% off if you stay between Friday 8th January and Thursday 11th February.
Valentine Day Cadillac tour + Rose $150
Blue Mountains Limousines & Vintage Cadillacs
1929 "The Gatsby" era Limousine Experience - 30 mins Plus a Rose. "Jump in the back seat of my Cadillac !!"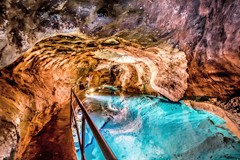 5 Caves Open with Small Tour Groups
Jenolan Caves
Booking Essential. Bring a facemask and enjoy exclusive small tour groups.
School Holidays Are Here!
Federation Gardens and Possums Hideaway
Family friendly, fully self contained cottages on offer
Enjoy a cottage in the Blue Mountains
Matildas Of Leura
Enjoy a comfortable stay in this delightful self-contained 3 bed cottage only minutes from Leura Mall
See also: