Blue Mountains News
Plan of Management to be prepared for Blaxland War Memorial Park
Source: Blue Mountains City Council
Archived 12 Sep 2019
- Posted: 14 Jul 2019
Blue Mountains Council has been appointed Crown Land Manager of Blaxland War Memorial Park and will prepare a Plan of Management for the park over the next two years.
Mayor Mark Greenhill said options for the park would be considered during the preparation of the Plan of Management.
"It has been my view for a decade that the park should be reopened and that remains my view," Cr Greenhill said.
"Council did not close the park. It was closed due to the State Government road works.
"Sadly, the State Government controls the highway and we have not been able to make any changes at the park without their support. They have not given it.
"But now that Council has been appointed Crown Land Manager of the park, we will be able to prepare a Plan of Management for the site which will cover future uses.
"We would still need the State Government to support a safe access way off the Great Western Highway. I hope they agree."
Council's Crown lands review, which has been prompted by changes under the Crown Land Management Act 2016 and Crown Land Management Regulation 2018, will run until June 2021.
The project involves the preparation of Plans of Management for all Crown lands managed by Council as community land, including those which devolve to Council.
It is proposed to include all Council-owned public land, managed as community land, in these plans. This will provide a set of integrated management documents which comply with legislative requirements.
This article archived 12 Sep 2019
Recent News
What's New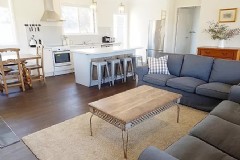 Summer sale at Kilbeggan Cottage!
Kilbeggan Cottage
Enjoy 20% off if you stay between Friday 8th January and Thursday 11th February.
Valentine Day Cadillac tour + Rose $150
Blue Mountains Limousines & Vintage Cadillacs
1929 "The Gatsby" era Limousine Experience - 30 mins Plus a Rose. "Jump in the back seat of my Cadillac !!"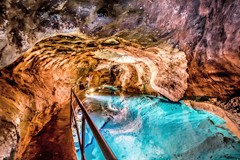 5 Caves Open with Small Tour Groups
Jenolan Caves
Booking Essential. Bring a facemask and enjoy exclusive small tour groups.
School Holidays Are Here!
Federation Gardens and Possums Hideaway
Family friendly, fully self contained cottages on offer
Enjoy a cottage in the Blue Mountains
Matildas Of Leura
Enjoy a comfortable stay in this delightful self-contained 3 bed cottage only minutes from Leura Mall
See also: