Blue Mountains News
Pitt Park Retained as Dog Off-leash Area
Source: Blue Mountains City Council
Archived 15 Feb 2018
- Posted: 16 Dec 2017
Wentworth Fall's Pitt Park will be retained as a 24-hour dog off-leash area, unless booked by sports or undergoing maintenance.
Blue Mountains City Council resolved at the Ordinary Council Meeting on 12 December to retain the park as a dog off-leash area, following the recently adopted Dogs in Public Spaces Strategy 2017.
Ward 2 Councillor Romola Hollywood said: "When I moved to defer the matter from the Dogs in Public Places Strategy in October, I knew it was vital for the community to have their say.
"Following the consultations and despite the offer of a fenced area at Murray Park, it was clear that the use of Pitt Park as a dog off-leash area, when not booked for sporting activities, was preferred option of the majority of the community.
"I hope that a meeting of stakeholders regularly using Pitt Park, coupled with improved signage, will enable us to share this recreational and sporting facility effectively."
The meeting of stakeholders will be co-chaired by Deputy Mayor Cr Chris Van der Kley and Cr Hollywood in January or February, 2018. It will identify strategies to support the effective day-to-day use of the park.
Council will also install large fixed signage to explain the shared-use arrangements for Lower Pitt Park and the expectations of dog owners using the area.
This article archived 15 Feb 2018
Recent News
What's New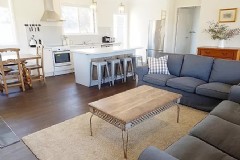 Summer sale at Kilbeggan Cottage!
Kilbeggan Cottage
Enjoy 20% off if you stay between Friday 8th January and Thursday 11th February.
Valentine Day Cadillac tour + Rose $150
Blue Mountains Limousines & Vintage Cadillacs
1929 "The Gatsby" era Limousine Experience - 30 mins Plus a Rose. "Jump in the back seat of my Cadillac !!"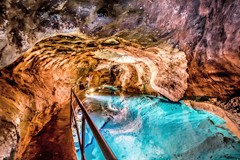 5 Caves Open with Small Tour Groups
Jenolan Caves
Booking Essential. Bring a facemask and enjoy exclusive small tour groups.
School Holidays Are Here!
Federation Gardens and Possums Hideaway
Family friendly, fully self contained cottages on offer
Enjoy a cottage in the Blue Mountains
Matildas Of Leura
Enjoy a comfortable stay in this delightful self-contained 3 bed cottage only minutes from Leura Mall
See also: