Blue Mountains News
Old Books Needing New Homes
Source: Lithgow City Council
Archived 31 Oct 2018
- Posted: 2 Sep 2018
In a bid to make room for the ever growing collection, Lithgow Library is saying goodbye to its outdated and obsolete books. Items from all subject genres as well as outdated fiction will be on sale at the Lithgow Library from 19 September to 6 October.
Lithgow Library will be holding a big book fair with deleted items on sale for the bargain price of 50 cents each. Most of these items come from the obsolete Stack collection where the older books related to subjects have been stored, but changing library needs mean that it is time for much of this collection to find new homes. The sale will take place during library opening hours of 9am to 6pm Monday to Friday and 9am to 12pm Saturdays.
"As the saying goes, one man's treasure is another man's junk and I'm certain there will be treasures aplenty during this sale. It will be sad to see some of them go but they are surplus to the library's needs, so I hope they become someone else's treasures," said Mayor Stephen Lesslie.
Some of the items available will include various craft and hobby books, Loeb Classics, sports and history. There will be something for everyone so pop in and have a look.
For more information on the big book fair contact the library on 6352 9100.
This article archived 31 Oct 2018
Recent News
What's New
Santa Delivered Goodies 4 Kids & Adults
Blue Mountains Limousines & Vintage Cadillacs
Hampers crammed with Blue Mountains-made delicacies to children or adults at any address in the local region.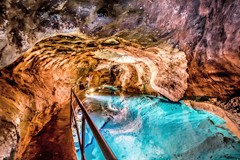 Jenolan Caves have reopened some caves
Jenolan Caves
Exclusive weekend accommodation or Chisolm's dining cave experiences available now.
The ATO's cyber security checklist +++
Trumans Chartered Accountants
Trumans November Newsletter now available. What does the "full expensing" write-off deduction mean for business?
La Casetta
La Casetta
A new luxury cottage just listed for your summer stay in Leura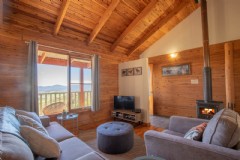 The perfect place to relax this summer
Melaleuca Mountain Retreat
Views that will leave you breathless, a place to relax. Melaleuca Mountain Retreat offers the perfect getaway !!
See also: