Blue Mountains News
Off-Leash Fun in the Mountains
By Jonathan Foye
Archived 7 Mar 2015
- Posted: 8 Jan 2015
While dogs are not allowed in national parks, there are a number of places Blue Mountains residents can take their pets for some off-leash time.
Pets are not allowed in NSW National parks and reserves, as these are refuges for native animals. Dogs and other domestic pets (other than assistance animals such as guide dogs) are banned from national parks.
According to the NSW Department of Environment & Heritage website, dogs can disrupt native wildlife by scaring animals away from their young, and may disrupt other visitors' experience of the park. The Blue Mountains has a number of designated parks where dogs are allowed off-leash, provided they are under effective control at all times and removed immediately by their owners if they display aggression. Fresh Air Daily have detailed these below.
Off Leash Areas
There are a number of conditions that apply to entry. Council rangers regularly patrol these areas, and may issue fines for infringements.
Dogs must never be left unattended.
Dog waste is to be disposed of in these areas in the bins provided.
Female dogs are not to be brought into the park if they are in season.
All dogs should have their current vaccinations.
---
Leura Oval
Address: 34-36 Gordon Road, Leura
Leura Oval is an unfenced sports avenue. It is open Monday to Sunday from Sunrise to 10am, then after 4pm. The area is surrounded by bushland, including the Lone Pine Avenue memorial track.
---
Whitton Park, Glenbrook
Address: 12 Moore Street, Glenbrook
This open grassed area is a partly fenced shared recreation area.
---
Medlow Park, Medlow Bath
Address: 10-14 Railway Parade, Medlow Bath
Open 24 hours, Medlow Park is a fenced open park space surrounded by bushland
---
Sun Valley Reserve, Valley Heights
Address: 93-130 Sun Valley Road, Sun Valley
Sun Valley reserve is a grassed field that is open to off-leash dogs, provided it is not booked.
The area is a shared recreation area, and is sometimes used by horses.
---
Katoomba Falls Reserve (Lower Oval)
Address: 101 Cliff Drive, Katoomba
Katoomba Falls Reserve is a sports oval surrounded by a natural creek area, which also includes a recreation area and a caravan park. Dogs are allowed off leash, although owners are advised to be aware that it is a shared sportsground. The area is fenced. The reserve is open Monday to Friday Sunrise to 10am and weekends after 5pm except when sport is being played.
---
Former Lawson Golf Course
Address: 48-78 Wilson Street, Lawson
The former Lawson Golf Course is a shared recreation area, with bins provided. Owners should be warned that the area is unfenced.
---
Summerhayes Park, Winmalee
Address: 326-249 Hawkesbury Road, Winmalee
Located on Hawkesbury Road, Summerhayes park is open allows visitors to let their dog off leash within a fenced dog park area. Bins are available for disposal of dog waste, and there is water for dogs to drink.
---
Bulls Camp, Woodford
Address: 1-6 Great Western Highway, Woodford
An open grassland in bush setting, Bulls Camp is another shared recreation area. It is located near the highway, which means that owners need to be careful with their dogs.
---
Pitt Park (Lower Oval), Wentworth Falls
3-15 Matcham Street, Wentworth Falls
Pitt Park is a sports oval complex with adjacent bushland. The park is open Monday to Friday, Sunrise to 10pm, and on weekends after 5pm.
---
For more information on Blue Mountains City Council's Off Leash Exercise Areas, contact the Council on (02) 4780 5000
This article archived 7 Mar 2015
Recent News
What's New
Have you insured against cyber crime?
Trumans Chartered Accountants
Think your business too small or data & information isn't important enough to be targeted by hackers? Think again!
Yulefest Stretch Limousine Transfers
Blue Mountains Limousines & Vintage Cadillacs
Enjoy our Winter Magic Yulefest in the Blue Mountains. Let us drive you in our Luxury Stretch Limousine. 0400500542
Counselling - Sandplay & Art Therapies
Karen Curran - The Heart of Us
When words are not enough. All ages. Gentle processes to change the effects of anxiety, worry, trauma, grief, stress.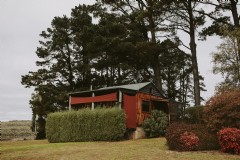 Last minute weekend
Seclusions
Due to a cancellation we have a rare 2 or 3 night weekend stay available tonight, tomorrow and Sunday. Call 6355 6300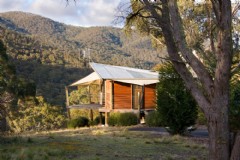 Indulge and relax in our Wilderness Spa
Eagle View Escape
See also: