Blue Mountains News
NSW Government in Final Stage of Blue Mountains Local Environment Plan Approval
Source: Blue Mountains City Council
Archived 11 Feb 2016
- Posted: 12 Dec 2015
Blue Mountains City Council has welcomed the news that the NSW Government is in the final stage of approving a new Blue Mountains Local Environment Plan (LEP), the blueprint planning document guiding land use and development in the City.
The final approval of the Draft LEP2013 awaits the Ministers' sign off and gazettal, anticipated to occur by the end of the year.
Mayor, Cr Mark Greenhill, said, "This will be a great outcome for our City on the back of strong advocacy by the Council and community over many years."
A new LEP will conform to the NSW Government's standard template, but also incorporate many provisions specific to the Blue Mountains that respond to local values which have not been previously adopted by the Government.
"Council has always believed that our existing planning instruments, particularly LEP 2005, provided the best framework for land use management in an area of such natural significance as the Blue Mountains", said the Mayor.
"The new LEP will apply to the whole City and would continue to protect and manage many of the special characteristics of the natural and built environment of the Blue Mountains, which are clearly valued by the community. It will support the fundamental aspects of our current LEP, including the preservation of the character of our villages, and the protection of water quality and significant vegetation.
The LEP will be supported by a new Development Control Plan (DCP) which provides an integrated framework for managing development in the City. Changes have been made to streamline development in the town centres, while still ensuring the quality of development.
Mayor, Cr Mark Greenhill, said, "I look forward to the Ministers' approval in the near future so the LEP can then be gazetted. It would be a welcome Christmas present for the City of Blue Mountains."
This article archived 11 Feb 2016
Recent News
What's New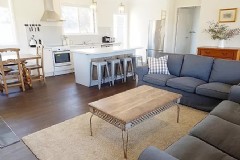 Summer sale at Kilbeggan Cottage!
Kilbeggan Cottage
Enjoy 20% off if you stay between Friday 8th January and Thursday 11th February.
Valentine Day Cadillac tour + Rose $150
Blue Mountains Limousines & Vintage Cadillacs
1929 "The Gatsby" era Limousine Experience - 30 mins Plus a Rose. "Jump in the back seat of my Cadillac !!"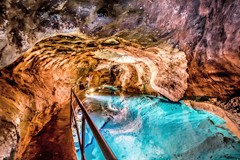 5 Caves Open with Small Tour Groups
Jenolan Caves
Booking Essential. Bring a facemask and enjoy exclusive small tour groups.
School Holidays Are Here!
Federation Gardens and Possums Hideaway
Family friendly, fully self contained cottages on offer
Enjoy a cottage in the Blue Mountains
Matildas Of Leura
Enjoy a comfortable stay in this delightful self-contained 3 bed cottage only minutes from Leura Mall
See also: